FIREWORKS
A blazing display of musical cultures
Southbank Centre's Queen Elizabeth Hall, London
Book
A night of virtuosic fireworks from different musical and cultural traditions. The sounds of the far East in Dai Fujikura's Shamisen Concerto are tempered by "a cadenza-like solo of dizzying rapidity that evokes prog-rock guitar as much as Paganini" (New York Times), while Tania León's Rítmicas is based on "a rainbow of polyrhythmic inventions emerging from the Son and Guaguancó clave" of Cuba. The micropolyphonic textures of the oldest piece in tonight's programme, György Ligeti's Chamber Concerto, still sound as new as at its premiere in 1970. 
Augusta Read Thomas  Terpsichore's Box of Dreams (UK Premiere) 
Dai Fujikura  Shamisen Concerto (UK Premiere) 
Tania León  Rítmicas
György Ligeti  Chamber Concerto  
Hidejiro Honjoh  shamisen    
Vimbayi Kaziboni  conductor 
London Sinfonietta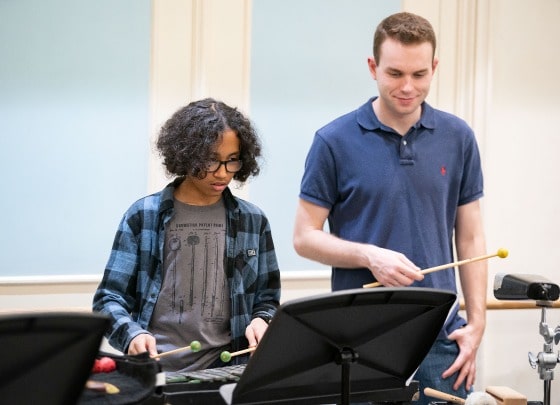 Part of our In Town Residency Week
Ahead of this concert, we'll spend a week resident in St Ignatius College, Enfield. The ensemble's players and staff will engage students of the college with world-class contemporary classical music in a week of creative workshops, collaborative projects and open rehearsals. This concert will have been rehearsed on-site and will be attended by students from Enfield. 
Read more
This event is produced by the London Sinfonietta and supported by the Southbank Centre, the Daiwa Anglo-Japanese Foundation, and the Chapman Charitable Trust. 
The work of the London Sinfonietta is supported by Arts Council England and the John Ellerman Foundation, and with the friendly support of the Ernst von Siemens Music Foundation.
Support our work
If you are enjoying our events, please do consider donating at whatever level you can afford to support the London Sinfonietta's work and musicians both now and in the future – in schools, on the concert platform and in the community. It might be the price of a coffee, or the cost of a ticket to one of our live events.
Book
Please note that booking takes place on external sites.
The link will open in a new window.