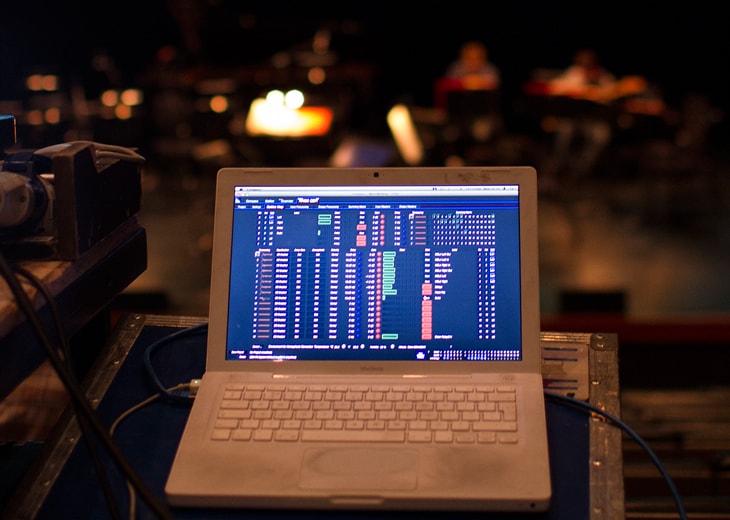 Blue Touch Paper – noun
– a strip of paper impregnated with potassium nitrate, used to set off fireworks;
and, figuratively:
– a cause, a catalyst, especially one that precipitates a dramatic change.
The London Sinfonietta's Blue Touch Paper Programme is a longstanding research & development project that has helped launch innovations in the work of the ensemble.
Current Phase - Digital Commissioning
Given how much time we all spend on them, we're exploring the possibilities of new music created and presented for digital devices. 
A new commissioning programme is being launched which will provide training for composers in new technologies and then place commissions with them to make works that exploit the possibilities of the technology the music will be heard or viewed on. Whether for headphones, smart phone, computer or virtual headsets, and created by humans or AI, these are works which explore a new territory for the London Sinfonietta.
The pilot phase of this Digital Commissioning project is funded by the Fenton Arts Trust.
Past Phases
In the early 2000s, Blue Touch Paper gave composers the chance to experiment with new kinds of writing. The second phase (2011-2014) focussed on composers collaborating with artists from other disciplines. The third phase (2014 onwards) saw Blue Touch Paper events in alternative spaces become part of our main season, running in parallel to concert hall performances. Today, Blue Touch Paper focuses on new music and digital technology. 
Make, Do and Bend
In July 2016 two R&D hack days took on these questions, produced in partnership with The Hub.
Steve Reich's Clapping Music app
In 2015 we launched a ground-breaking game for iOS, which has been downloaded nearly 500,000 times to date. Built by Touchpress and supported by the Digital R&D Fund for the Arts, the London Sinfonietta continues to run workshops around the world for high scorers, whilst Queen Mary University of London are researching the impact on rhythm acquisition for players. Download the Clapping Music app and get playing.