London Sinfonietta 'In Town': Ensemble heads to Enfield for St Ignatius College residency. 
The Ensemble will engage students of the College with world-class contemporary classical music in a week of creative workshops, collaborative projects and open rehearsals, leading up to their Southbank Centre concert. From 22 to 25 May 2023, the London Sinfonietta will work alongside students of St Ignatius College in Enfield to offer the opportunity to compose, film and learn the inner workings of a professional ensemble.
The Ensemble will rehearse at the College for their Fireworks concert at the Southbank Centre's Queen Elizabeth Hall on 25 May; students will be invited to attend both rehearsals and the concert.
London Sinfonietta has an existing connection to the Borough since 2019, collaborating with Enfield Music Service to deliver Composition Challenge workshops in primary schools and involve their young instrumentalists in the Sound Out project and concert. 
London Sinfonietta's St Ignatius residency is the beginning of a longer-term relationship with the Enfield area which will build towards work with the wider community
The 2023 cohort of the London Sinfonietta Academy, the annual program which recruits young musicians across the UK to train as a Sinfonietta-sized ensemble, will also be involved in composition workshops during the residency.
Following their successful application as a National Portfolio Organisation in the 2023-26 Investment Programme, the Ensemble's mission of producing new music that engages with today's society, involving and inspiring the lives of individuals, audiences, communities and artists aligns closely with that of Enfield Council and Arts Council England. 
Enfield has been identified as a Priority Place by Arts Council England (2021-24); the area is ranked the fifth highest most deprived London Borough with 22.6% dependent children from low-income families; it also shows a rich local cultural scene, with 24% of adults speaking a language other than English at home.
"We are excited to start a relationship with St Ignatius College and to deepen our engagement with Enfield Borough and Council. We passionately believe in the potential of new music to inspire young people and we trust our project will open up new sound worlds and creative confidence for them. This is just the start of what we plan to be a project that reaches many more people in the borough in future." Andrew Burke, the London Sinfonietta's Chief Executive and Artistic Director
​​​​​​Alan Duguid, Music Director of St. Ignatius College, also expressed delight in welcoming the London Sinfonietta into the school: "This is a unique opportunity for the students to experience having a leading contemporary music ensemble on site which can hopefully help develop the composition skills and aspirations of the students studying Music at GCSE level and shift perceptions about contemporary music, which I think suffers from current views of irrelevance and distance amongst the student body."
St. Ignatius College has a broad programme of extracurricular musical clubs with large numbers of students learning musical instruments, most of whom are from disadvantaged backgrounds funded by Pupil Premium funds.
Ahead of expanding out into the community during year two of the project, the London Sinfonietta will start engagement with community groups, inviting them to a consultation meeting/sharing session with Shamisen player Hidejiro Honjoh and to an open rehearsal of the full ensemble.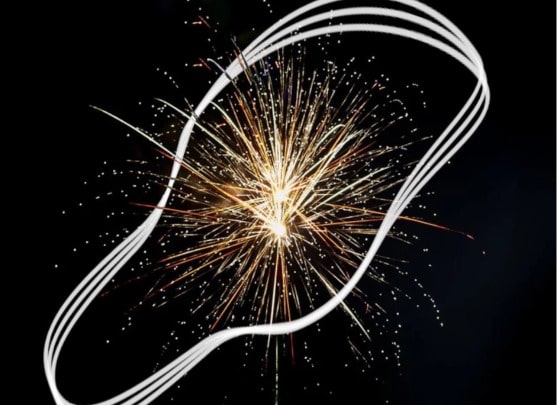 FIREWORKS
Thu 25 May 2023
Southbank Centre's Queen Elizabeth Hall, London
A night of virtuosic fireworks from different musical and cultural traditions conducted by Vimbayi Kaziboni, including the far East in Dai Fujikura's Shamisen Concerto (UK premiere) featuring soloist Hidejiro Honjoh, the Son and Guaguancó clave of Cuba in Tania León's Rítmicas, micropolyphonic mastery from György Ligeti's Chamber Concerto, and balletic Greek mythology in Augusta Read Thomas's Terpsichore's Box of Dreams (UK Premiere).
Find tickets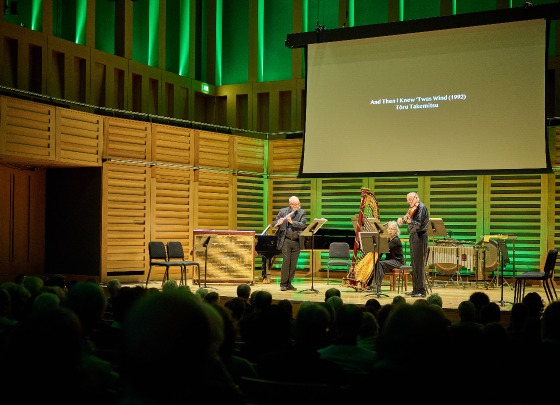 Book your free place at our open rehearsal
An exciting opportunity for the Enfield community to come behind the scenes ahead of a London Sinfonietta concert: part of our residency at St Ignatius College.
Wednesday 24 May, 5.30-8pm
St Ignatius College, Enfield 
Sign up
In Town is supported by the Daiwa Anglo-Japanese Foundation and the Chapman Charitable Trust. 
The work of the London Sinfonietta is supported by Arts Council England and the John Ellerman Foundation, and with the friendly support of the Ernst von Siemens Music Foundation