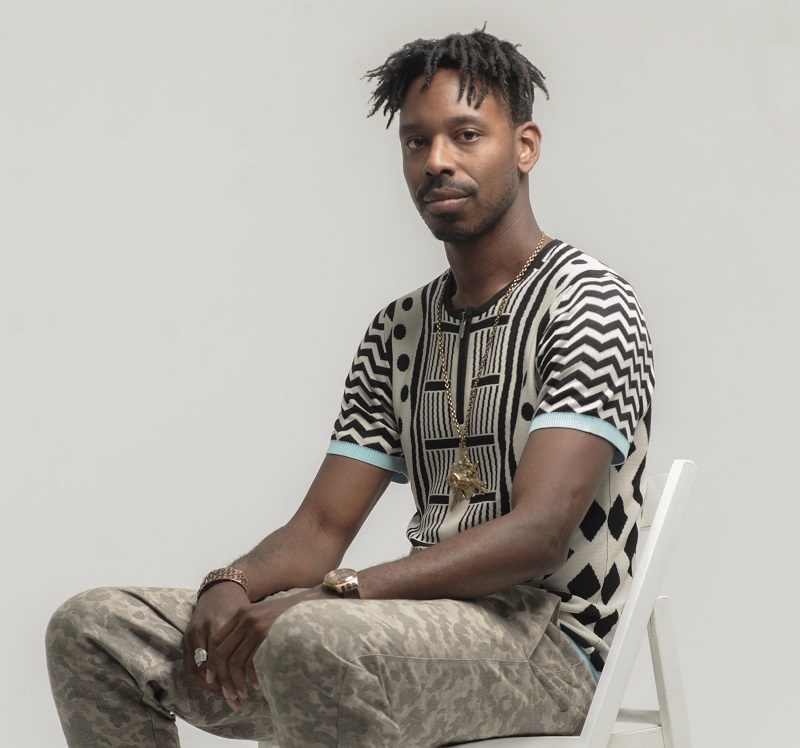 Shabaka Hutchings is writing a new ensemble work for the London Sinfonietta, which will be premiered in its concert in the London Jazz Festival in November 2021.
Shabaka has already written for the London Sinfonietta in the creation of a short song in our Notes for the New Government project in 2015.  His new piece is one that, along with three other similar commissions from other composers, will make an extraordinary evening where the energy of jazz meets contemporary classical ensemble.
More about Shabaka Hutchings
Over the last half decade, Shabaka Hutchings has established himself as a central figure in the London jazz scene, which is enjoying its greatest creative renaissance since the breakthroughs of Joe Harriott and Evan Parker in the 1960s. Hutchings has a restlessly creative and refreshingly open-minded spirit, playing in a variety of groups—most notably, Sons of Kemet, The Comet Is Coming, and Shabaka & the Ancestors—and embracing influences from the sounds of London's diverse club culture, including house, grime, jungle, and dub. "The common theme in my career as a jazz musician has been wondering if what I'm doing is the thing that I should be doing," says Hutchings, who studied classical clarinet at college at London's prestigious Guildhall School of Music & Drama. "Me learning about jazz, how to play and interpret, was always a case of just trial and error. I think where I've come to recently is I've stopped trying to think 'Is what I'm doing valid? or 'Is what I'm doing part of the jazz tradition?' and just see myself as a musician."
 Hutchings first began garnering attention as a member of Melt Yourself Down, the "Nubian party punk" band led by fellow saxophonist Pete Wareham. Sons of Kemet ("Kemet" being the pronunciation of the ancient name of Egypt) marked his first group as a bandleader, and 2013's Burn and 2015's Lest We Forget What We Came Here To Do, both released by the UK label Naim Jazz, received significant acclaim, including a nod from influential DJ Gillles Peterson. Sons of Kemet's new album, Your Queen Is a Reptile, their first record for Impulse!, is the band's most fully realized creation yet, powered by Hutchings' blazing, incendiary saxophone, Theon Cross' tuba blasts, which sound like funky bass lines, and the high-octane interplay between multiple drummers (a revolving cast that includes Tom Skinner, Seb Rochford, and Eddie Hick).
While jazz can tend to be obsessed with its past, Hutchings' music is distinctly and defiantly forward- (and outward-)looking, which he feels owes a great deal to its makers' Britishness. "I guess that's an aspect of being a part of a musical diaspora," says Hutchings. "Not being from the place that jazz is born from means that I don't feel any ultimate reverence to it. It's just about finding ways of reinterpreting how we're thinking about the music, re-envisioning it, just like completely decontextualizing it and saying it's up for grabs. For me, the history of jazz is a perspective. Obviously some perspectives may be worth more than others because the perspective of someone who came up in the land where it was formulated may have more weight than someone who just views it from outside, but it's still just a perspective. Life is just a series of perspectives, and if we can sometimes trust the perspectives of others, to me then that's where the magic happens."
Support this commission
Help us to do what we do best. From as little as £100 per year, you can help make new music happen and support the creation of this new work.