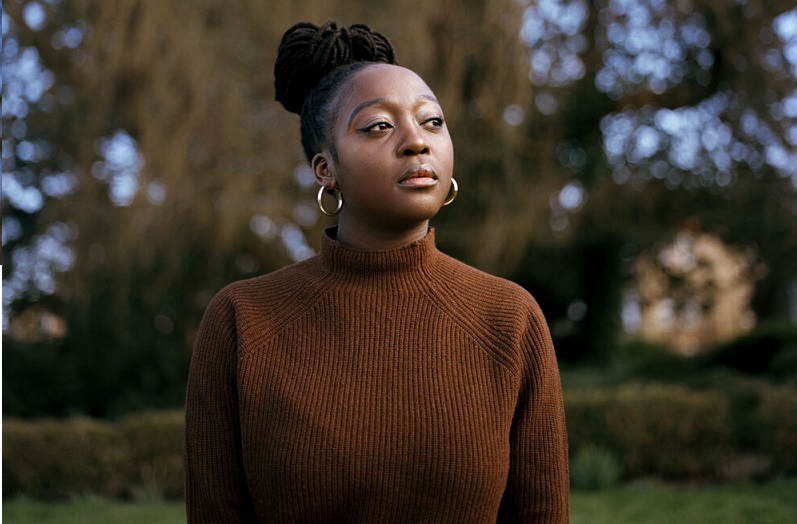 Cassie Kinoshi is writing a new ensemble work for the London Sinfonietta, which will be premiered in its concert in the London Jazz Festival in November 2021.
In her first work for the London Sinfonietta ensemble, Cassie's piece is one that, along with three other similar commissions from other composers, will make an extraordinary evening where the energy of jazz meets contemporary classical ensemble.
More about Cassie Kinoshi
Cassie Kinoshi (b. 1993) is a Mercury Award nominated and Ivors Academy Award winning (formerly know as BASCA, British Composer Award) London-based composer, arranger and alto-saxophonist. She is currently working in theatre, film, contemporary dance and both the jazz and classical performance worlds. Cassie is best known for her work with her large ensemble seed. (formerly known as SEED Ensemble) alongside bands KOKOROKO and  Nérija. She was Mercury Musical Developments' and Musical Theatre Network's Cameron Mackintosh Resident Composer Scheme recipient at Dundee Rep Theatre from 2018-19 and was a part of the London Symphony Orchestra Panufnik Scheme 2018-19.
Outside of theatre, Cassie has worked as a curator for the Royal Albert Hall's Elgar Room alongside Moses Boyd (Unstoppable Voices, 2018) as well as writing and arranging music for events such as Women of the World Festival 2017 (Royal Festival Hall). She also featured as a part of Soweto Kinch's BBC Four show Jazzology and is regularly invited as a radio and live panel guest to discuss politics, society and music. Cassie also works as an educator and workshop leader, her most recent work being at the EFG London Jazz Festival 2019 for Serious' Womxn Make Music performance at the Southbank Centre. 
Support this commission
Help us to do what we do best. From as little as £100 per year, you can help make new music happen and support the creation of this new work.