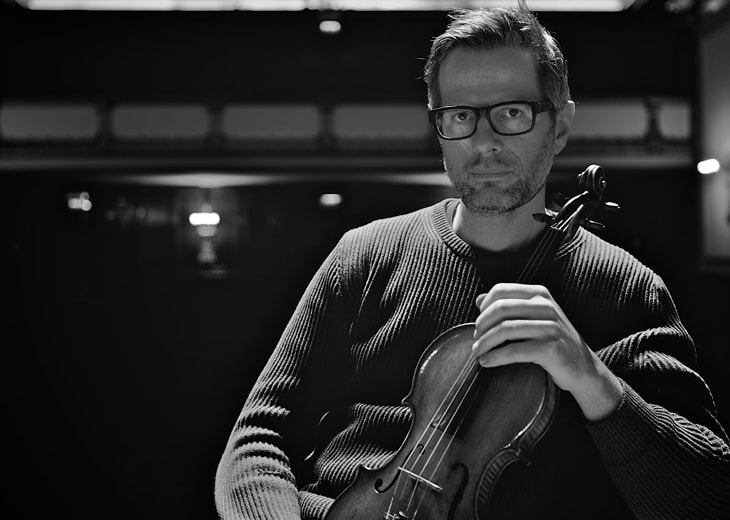 Do you recall your first ever performance with the London Sinfonietta?  
I remember it very clearly - my first experience of London Sinfonietta was taking part in the recording of Oliver Knussen's operas Higglety Pigglety Pop & Where the Wild Things Are at Abbey Road Studios with the composer conducting. I had never experienced such searingly intense music making, a baptism of fire in many ways! 
Any funny stories from your time with the London Sinfonietta?
I don't often get the giggles on stage but on one occasion I was utterly defeated by some of my colleagues' valiant but hopeless attempts at playing the didgeridoo. 
Of the conductors and composers you've worked with, who really stands out in your mind?
I feel so lucky to have met and worked closely with so many inspiring musicians, including Steve Reich, George Benjamin, Louis Andriessen, Harrison Birtwistle and Mica Levi. 
Contemporary classical scores often require some unusual performance techniques. Have you ever been reluctant do as the composer has instructed?
The dialogue between composer and performer is one of the most enriching aspects of London Sinfonietta, and I genuinely enjoy exploring different instrumental & sonic possibilities, however challenging! 

Do you have any snippets of advice for young players entering the contemporary classical world?
Be curious 
What music or albums are you listening to at the moment? 
I've recently discovered the mesmeric sounds of Maarja Nuut on her album Une Meeles, and I don't seem to be able to tire of Who's feeling young Now? by Punch Brothers.