An interactive, whistle-stop tour of new music and composition! 
In our annual concert for schools, presenter Patrick Bailey, London Sinfonietta musicians and our Sound Out Young Ensemble explore how to compose and create new music. Listen to pieces by living composers, join in with the performance and hear new work by young people who have taken part in our Sound Out and Composition Challenge programmes. 
The concert will begin at 11am and will last approximately 45 minutes. It is ideal for pupils in Key Stage 2, but all are welcome. If you have specific questions about your group, please contact getinvolved@londonsinfonietta.org.uk. 
Patrick Bailey conductor and presenter 
Sound Out Young Ensemble  instrumentalists from Enfield, Haringey and Waltham Forest Music Services  
London Sinfonietta
This event is produced by the London Sinfonietta. The work of the London Sinfonietta is supported by Arts Council England and the John Ellerman Foundation. Our Music in Schools programme 2023-24 is generously supported by the Samuel Gardner Memorial Trust and The 29th May 1961 Charitable Trust.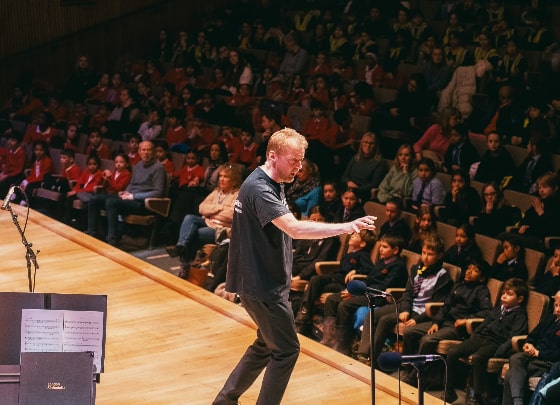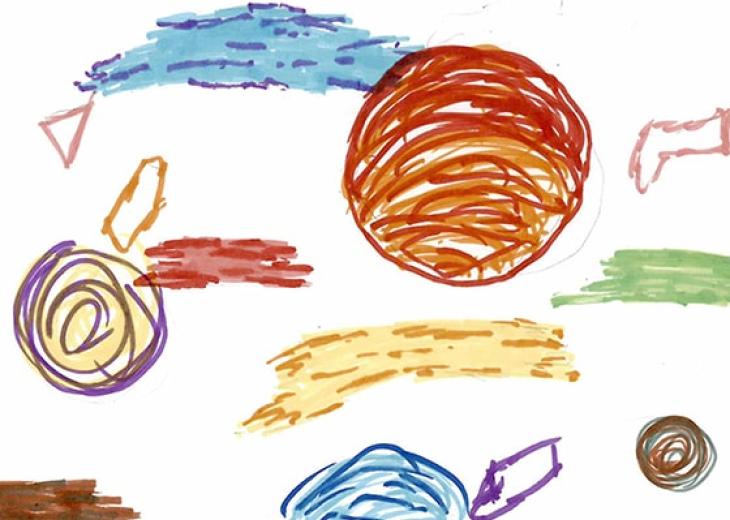 Get Involved! 
Want to be in with a chance of having your pieces performed? We are commissioning you to write new music for us, using our Composition Challenge resources. Find out more and sign up on our Composition Challenges page.
Our Sound Out Concert Programme will be available two weeks before the event, including some fun activities to prepare you and your pupils for you visit to the Royal Festival Hall.  
'The music is SO contemporary - literally fresh off the page. It is really exciting for students to see the process of coming up with ideas to watching the final piece of music being performed on stage and just not anything you could replicate anywhere else!' Teacher, Sound Out Schools Concert, 2023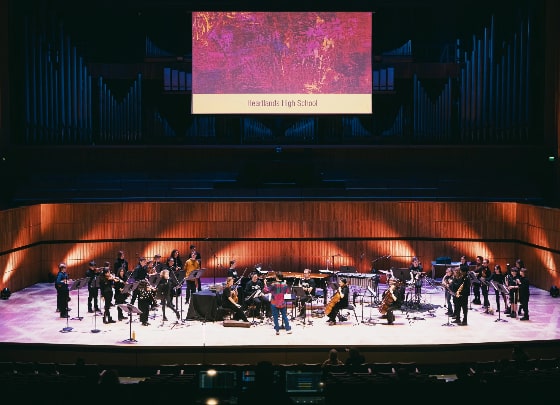 'I find the live concert inspiring - my teaching is always refreshed after attending' Teacher, Sound Out Schools Concert, 2023 
Book
Please note that booking takes place on external sites.
The link will open in a new window.