The London Sinfonietta's Sound Out project and concert puts the creativity and composition of young people at the heart of our work. 
The London Sinfonietta's Sound Out programme enables young people to hear, explore and create contemporary classical music. Sound Out has two strands, a creative music project with our North London music hub partners of Enfield, Haringey, Waltham Forest and schools' concert at the Southbank Centre. Sound Out echoes the London Sinfonietta's professional commissioning process, putting young people centre-stage, valuing them as composers and performers and making their musical voices heard. 
Sound Out Project 
Taking inspiration from the music we programme and commission, we work with primary schools, secondary schools, and music service ensembles to help young people to learn more about composing and creating new music. We give young people and teachers the opportunity to work and perform with London Sinfonietta musicians and composers to empower and inspire them to explore their creativity and make their own music.  
Sound Out Concert 
Our annual Sound Out Schools Concert provides an interactive, whistlestop tour of new music and composition and features performances of selected Composition Challenge pieces created by young people from across the UK. Join us live at the Southbank Centre or enjoy the experience from the comfort of the classroom with our online event! 
Read our collection of reflections, photos and videos from Sound Out 2023 here.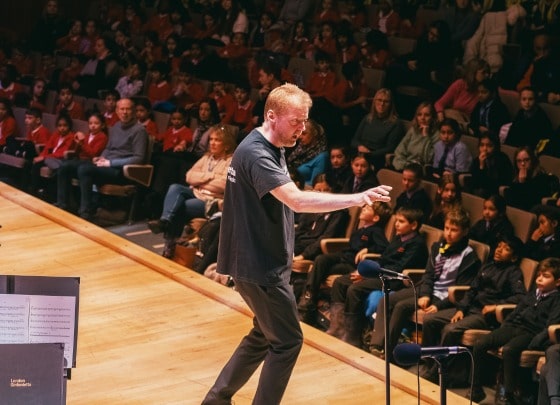 Sound Out Concert 2024
Join us at the Royal Festival Hall in March for an interactive, whistle-stop tour of new music and composition! Listen to pieces by living composers, join in with the performance and hear new work by young people who have taken part in our Sound Out and Composition Challenge programmes. 
Read more & book
The sense of achievement and pride created was palpable. The students gained a great deal from seeing their musical ideas treated with respect and their compositions performed and recorded in a professional manner. John Cooney, music teacher
It was inspiring! It made me realise that anyone can be a composer. Sound Out Participant
Working with the London Sinfonietta has enthused our existing young composers and has inspired more pupils in the borough to explore composition. Mary Mycroft, Joint Head of Waltham Forest Music Service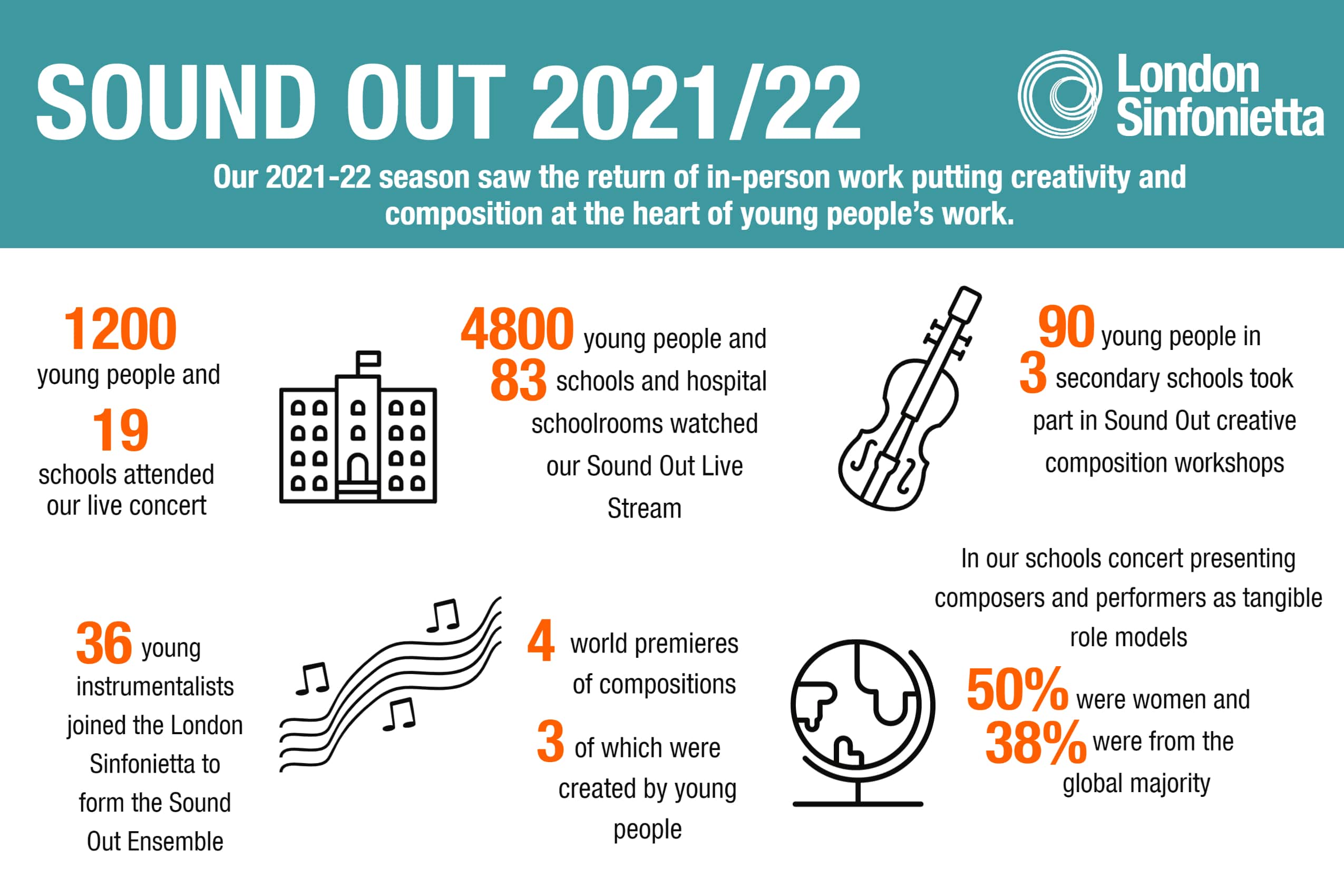 Sound Out 2021-22 is generously supported by the Rainbow Dickinson Trust, Lucille Graham Trust, Hodge Foundation, Michael Tippett Musical Foundation, The Nugee Foundation, Michael Watson Charitable Trust, the Southbank Centre, and with the friendly support of the Ernst von Siemens Music Foundation