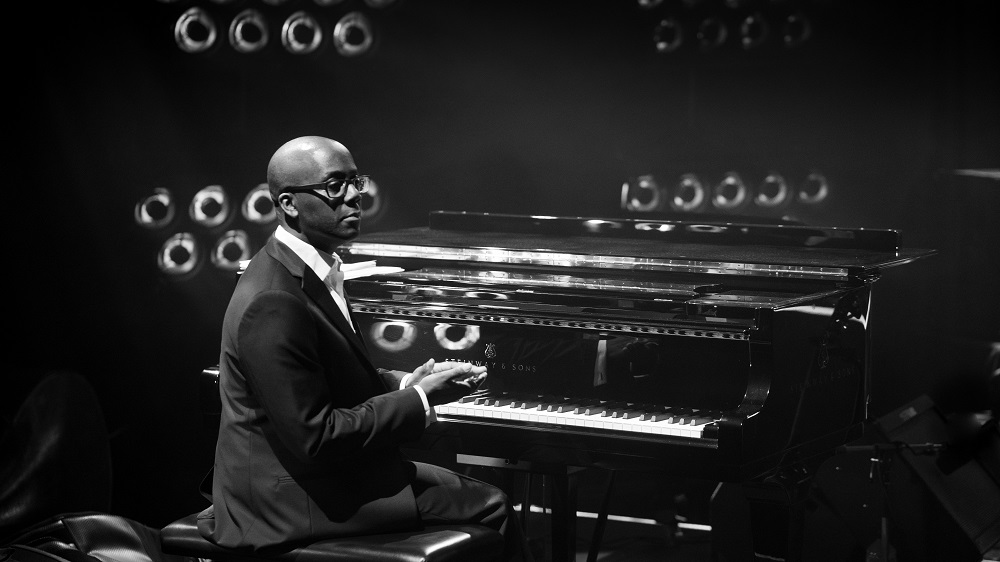 As society emerges from the Covid lockdowns of 2020 and 2021, we are commissioning a set of songs which set poems created in special place-based projects organised by Poet in the City.  
Robert Mitchell's song will set words which have evolved from people and communities directly considering the effect of the pandemic.  His song, along with others, will be presented on June 23rd in our live and online presentation Notes about Now.
More about Robert Mitchell
Robert Mitchell is an award-winning pianist, keyboard player, composer, songwriter, poet, and author. Robert is proud to have been a Steinway artist for a decade. Last year he was MD on the successful BBC4 television programme 'Jazz 625 Live: For One Night Only' - which won Best Music Program at the Broadcast Awards 2020. He has played with Billy Harper, Greg Osby, Courtney Pine CBE, Alicia Olatuja, Orphy Robinson, Steve Coleman, Phil Ranelin, Omar Puente, Ernesto Simpson, Dayme Arocena, Jason Rebello, Shirley Smart, Basement Jaxx, Dub Colossus, Daniel Casimir, Joshua Redman, Jacqui Dankworth MBE, and many others. He leads the bands Epiphany3, Panacea, and True Think. He had works performed by the Bournemouth Symphony Chorus and the Emulsion Sinfonietta, amongst others.
Over his nearly 30 years entrenched in the art of music, Robert Mitchell has recorded ten albums of his own projects, participated in over 100 projects as a sideman and has performed in more than 40 countries. Apart from being a pianist, composer and innovator, he is a festival creator and curator as well as a highly respected educator. Robert has won awards – BBC Jazz Awards (Innovation, as part of the F-ire Collective), Best Jazz Album (BBC DJ Gilles Peterson Worldwide Awards) and has been nominated for many more including 2017 British Jazz Composer Award. Robert is proud to be a Steinway Artist and a member of Outward Visions Composers Chamber. Robert was a recipient of a Hamlyn Composition Award 2020, and is now Jazz Piano Professor at Guildhall School Of Music and Drama.
'This is not at all easy to categorise and is all the more powerful for that. Pulling on jazz traditions from the deep South through to today's European scene, hip hop and adding in a knowledge of modern classical back to Baroque, Mitchell creates music that doesn't allow the listener to sit back and relax into familiarity…. Throughout the evening, there was no way of knowing what route he would take, what musical colours he would paint, what soundscapes he would invent' – Oxford Times
Support this commission
Help us to do what we do best. From as little as £100 per year, you can help make new music happen and support the creation of this new work.