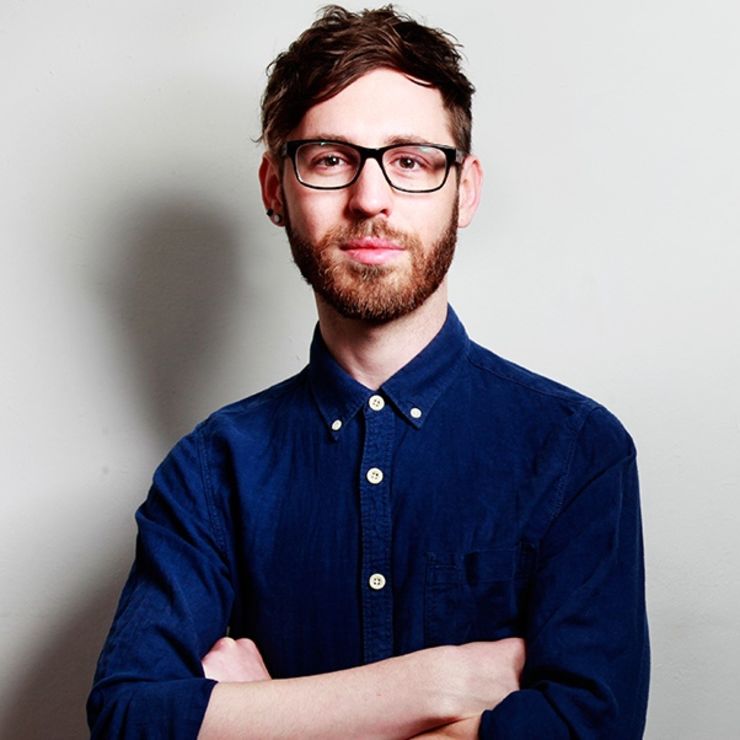 As society emerges from the Covid lockdowns of 2020 and 2021, we are commissioning a set of songs which set poems created in special place-based projects organised by Poet in the City.  
Gavin Higgins' song will address matters of cultural identity and class which have become amplified during the pandemic.  His song, along with others, will be presented on June 23rd in our live and online presentation Notes about Now.
More about Gavin Higgins
Higgins was born in Gloucestershire (1983) and grew up in the Forest of Dean. He studied french horn and composition at Chetham's School of Music, The Royal Northern College of Music, and the Royal College of Music.
Significant commissions include Der Aufstand for the 2012 BBC Proms, Rough Voices for the 2020 BBC Proms, and the 'fast, exciting and brilliantly scored' [The Telegraph] Velocity for the Last Night of the 2014 BBC Proms; the Ivor Novello Award winning trombone concerto, The Book of Miracles (2019) – premiered by the BBC Symphony Orchestra and soloist Helen Vollam; and the premiere of his first opera The Monstrous Child, (2019) at the Royal Opera House.
Higgins comes from a long lineage of working-class brass band musicians dating back to 1895 and his passion for this heritage has resulted in a number of vigorous, daring works for brass such as Destroy, Trample as Swiftly as She (2011), Prophecies (2017) and So Spoke Albion (2019) commissioned for the European Brass Band Championships.
Higgins was appointed Rambert Dance Company's inaugural Music Fellow in 2010, writing ballet scores including What Wild Ecstasy (2012) and the award winning Dark Arteries (2016). Higgins has received BASCA nominations for A Forest Symphony (2009), What Wild Ecstasy (2012), Diversions After Benjamin Britten (2013), The Ruins of Detroit (2015), and A Dark Arteries Suite (2018). Dark Arteries was shortlisted for a Royal Philharmonic Society Music Award (2016) and in 2019 he won an Ivor Novello Award for The Book of Miracles.
His career thus far has seen Higgins commissioned by – and work with – orchestras, ensembles and soloists including the BBC Symphony Orchestra, the BBC National Orchestra of Wales, the London Philharmonic Orchestra, Royal Scottish National Orchestra, London Sinfonietta, Manchester Camerata, Vancouver Symphony Orchestra, Ensemble 10:10, Rambert, the Carducci Quartet, the Fidelio Trio, the Piatti Quartet, David Cohen and Mark Simpson.
Support this commission
Help us to do what we do best. From as little as £100 per year, you can help make new music happen and support the creation of this new work.