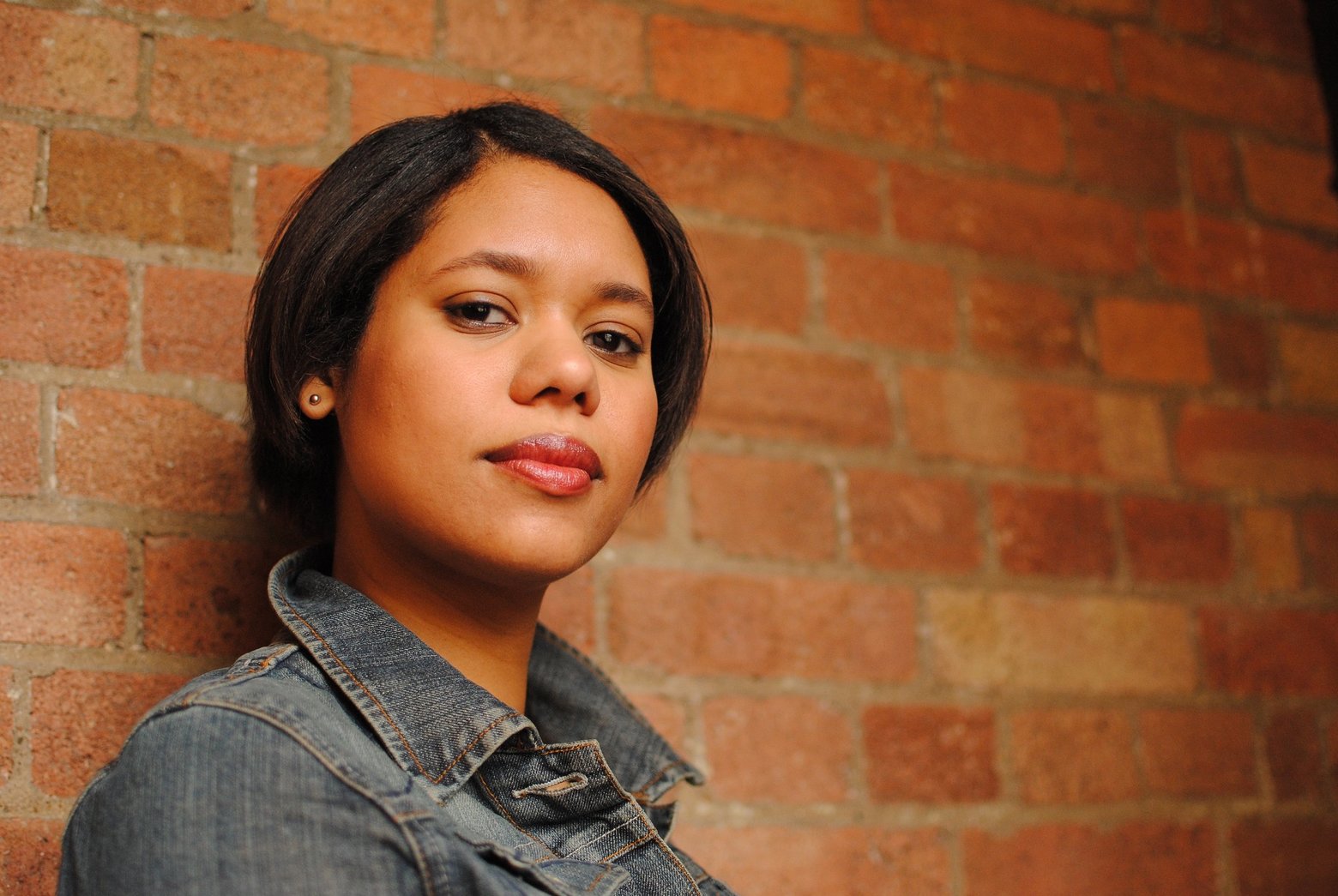 The London Sinfonietta is pleased to be commissioning a new work for solo violin by Hannah Kendall as part of its ongoing Sinfonietta Shorts series. Sinfonietta Shorts are bite-sized pieces of new music by today's leading composers; commissioned, premiered and released by the London Sinfonietta. Hannah Kendall's new work is supported by Robert McFarland.
This new composition for solo violin, entitled Tuxedo, is inspired by Basquiat's art work of the same name – itself a collection of 16 pieces. Hannah Kendall's new work will be made up of five short fragments or movements, which the composer hopes to extend to all 16 at a later date.
About Hannah Kendall
Hannah's music has attracted the attentions of some of the UK's finest groups including London Philharmonic Orchestra, Bournemouth Symphony Orchestra, BBC Singers, and Philharmonia Orchestra, with performances at the Royal Festival Hall, Queen Elizabeth Hall, Purcell Room, The Royal Opera House's Linbury Studio Theatre, The Place, Westminster, Canterbury, Gloucester and St Paul's Cathedrals, Westminster Abbey and Cheltenham Music Festival. Hannah's works have also been broadcast on BBC Radio, including 'Composer of the Week' in March 2015, and 'Hear and Now' in October 2016. In 2015, Hannah won the Women of the Future Award for Arts and Culture. Recent projects include a one-man chamber opera, 'The Knife of Dawn', premiered at London's Roundhouse in October 2016. Based on the Guyanese/Caribbean political activist and poet Martin Carter, set to a new libretto by award-winning author Tessa McWatt, and directed by John Walton. Also, 'The Spark Catchers', an orchestral piece for Chineke!, which was premiered at the Royal Albert Hall in August 2017 as part of the BBC Proms, and 'Verdala' for London Sinfonietta, conducted by George Benjamin at the 2018 Proms.
Hannah is deeply committed to contemporary culture as a whole and often works collaboratively with artists from other art forms. She has developed a fruitful creative relationship with Poet Rick Holland, setting Fundamental for choir and brass quintet, described as being 'a hugely accomplished work' by Music OMH and a number of other poems from Rick's recently-published collection Story the Flowers. Hannah also worked closely with choreographer Symeon Kyriakopoulos in creating Labyrinthine, which was premiered at The Place as part of the Resolution! Festival in 2009. Hannah also joined forces with Gallery Libby Sellers in developing 'Middlegame' for solo piano, which took inspiration from the Gallery's GAMES exhibition. Commissioned by the Richard Thomas Foundation, the work was premiered at the space by Andrew Matthews-Owen and expanded into a three-movement piece, 'On the Chequer'd Field Array'd' that was performed by Andrew at the Purcell Room in May 2013. The work was selected as a Premiere of the Year by Classical Music Magazine.
Born in London in 1984, Hannah went on to graduate from the University of Exeter with First Class Honours in Music, having studied composition with Joe Duddell. Hannah also completed a Masters in Advanced Composition with Distinction from the Royal College of Music studying with Kenneth Hesketh and funded by the Arts and Humanities Research Council, the Royal College of Music Study Award and the RVW Trust. Hannah is currently on the DMA (Doctor of Musical Arts) programme at Columbia University in the City of New York, as Dean's Fellow.
 
Hannah Kendall's Tuxedo is supported by Robert McFarland.