Luke Bedford's new work In the Voices Of The Living will premiere 2020/21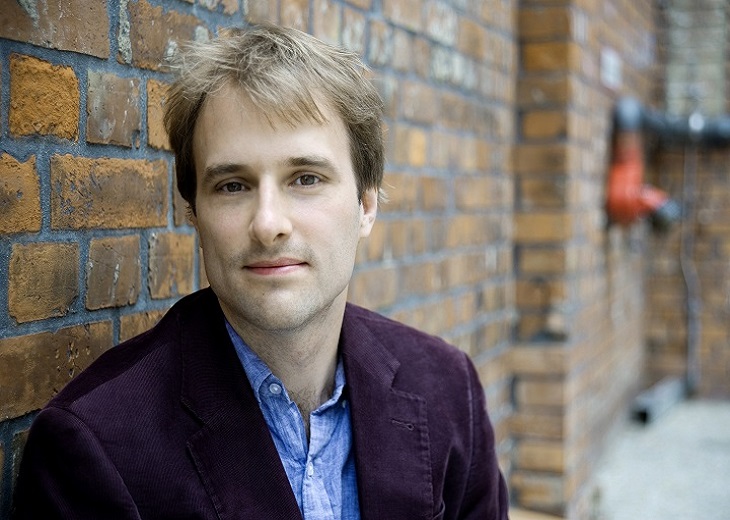 The London Sinfonietta is pleased to continue its relationship with award-winning composer Luke Bedford in a new commission for tenor and small ensemble, to be performed in the ensemble's 2020/21 concert season. Luke was born in 1978 and studied composition at the Royal College of Music and the Royal Academy of Music with Edwin Roxburgh and Simon Bainbridge. Bedford was the first ever composer in residence at the Wigmore Hall in London and has been awarded a number of prestigious prizes, including the Paul Hamlyn Artists Award in 2007, the Ernst von Siemens Musikstiftung Composer's Prize in music 2012 and several British Composer Awards.
Luke Bedford on In the Voices Of The Living
"It almost never happens."
I read something and know that I must set it to music. But such was the case with Stephen Greenblatt's words: "I began with the desire to speak with the dead." Here, staring straight at me, was the starting point of a new work. After much searching, it has eventually become a setting of five texts, all concerned with how the past speaks to us, and yet how we speak with the voices of the past. This desire to speak across the centuries, and the simultaneous clear-eyed knowledge of its impossibility, creates the emotional charge of the piece.
As well as lines from Greenblatt's essay, there are settings of Petrarch, Joyce, Leopardi and (re-assembled) Shakespeare. It will be scored for tenor, with a small ensemble of six players: harp, piano, violin, cello, flute/bass flute and clarinet."
More about Luke Bedford
Bedford's song cycle Or Voit Tout En Aventure was premiered by the London Sinfonietta with Claire Booth (soprano) and Oliver Knussen in 2006. Tom Service wrote 'one of the most outstanding pieces by any composer I've ever experienced – music of brooding expressive intensity and charged with that indefinable quality that makes a piece sound as if it was written out of sheer necessity.' It has since received many further performances, including a tour across Europe by Ensemble Modern, with whom he also travelled to Johannesburg for a residency in 2008.
Bedford's first opera Seven Angels was premiered in 2011 by the Opera Group and Birmingham Contemporary Music Group. His second highly acclaimed opera, Through His Teeth (libretto: David Harrower) was premiered at the Royal Opera House in 2014. Both have received further productions in Germany and the USA.
A new orchestral score Instability commissioned by the BBC Proms was premiered in August 2015 by the BBC Philharmonic Orchestra and Juanjo Mena. His concerto for the Arcis Saxophone Quartet and Deutsche Symphonie Orchester was premiered at the Berlin Philharmonie in October 2017.
A portrait CD of his music was produced by Col Legno in 2012, and a studio recording of Through His Teeth was released on the bastille musique label in autumn 2017.
This commission is kindly supported by Régis Cochefert, Susan Sturrock, Keith Salway and Martyn Lowe-Wheeler.
Support this commission
Help us to do what we do best. From as little as £100 per year, you can help make new music happen and support the creation of this new work.