From audience-artist collaborations to an epic schools concert, our concert bandwagon has been non-stop this month. Take a look at our highlights from March.
Photos and reaction: Night Shift
On Thursday 10 March 2022, we gave the extended version world premiere of Cathy Milliken's Night Shift, a boundary-breaking CONNECT commission that brought the musicians and audience together for one unforgettable performance. Conductor Jonathan Stockhammer and soloists Michael Schiefel and Helena Rasker guided the audience through specific parts of the piece where the audience can participate with their 'wonderbag' full of various objects, which was then followed by the full performance with the soloists and choirs Sing Tower Hamlets and City Lit Inclusive Choir.
We had a brilliant time on Thursday night, it really was a unique experience for us, and so great to have had that focus as a choir - I think projects like this really do something special for groups. Leanne Sedin, Sing Tower Hamlets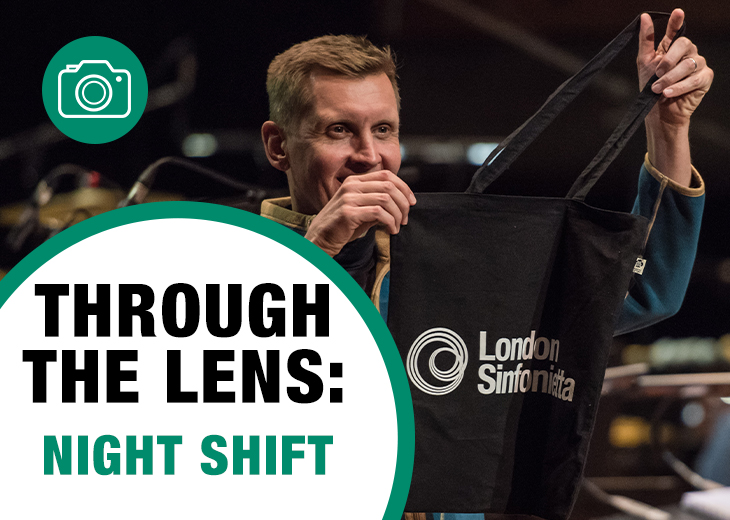 Sound Out Schools Concert 2022
Thousands of school children joined us live at the Royal Festival Hall and tuned in online for our annual Sound Out Schools Concert on 24 March. Featuring excerpts of a variety of contemporary music, new commissions and compositions submitted by schools, students in the concert hall and online were guided through the foundations of composition with presenter Patrick Bailey.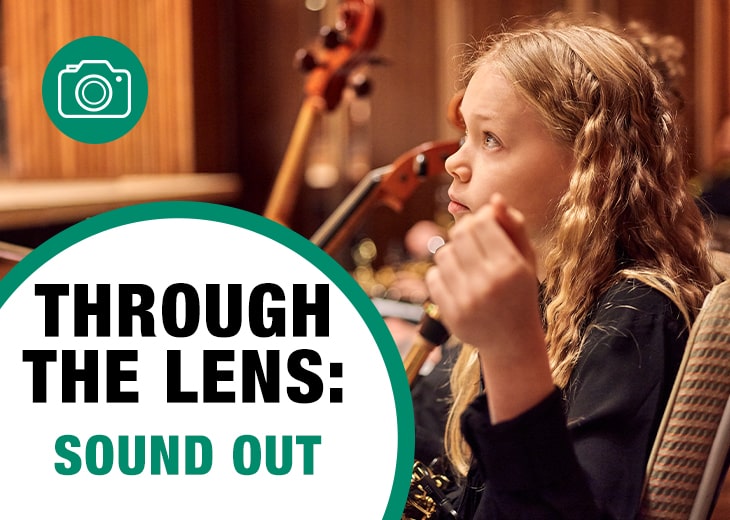 Through the Lens: Sound Out 2022
View some photos and reactions from the concert, and a great range of compositions submitted by schools across the country.
View photos and reactions
Photos and reaction: Tapestries
Our March run of concerts at the Southbank Centre ended with a riot of colour in sound, courtesy of two world premieres. Alex Paxton's Candyfolk Space-Drum was the culmination of his project on the London Sinfonietta's Writing the Future composer development scheme. The night also saw the world premiere of The Deformation of Mastery by American composer George Lewis, who wrote the piece inspired by the writing of African-American literary theorist Houston A Baker Jr.
Candyfolk Space-Drum is an amazing piece full of high energy writing and playing, full of twists and turns and a huge range of sounds. Tony Dudley-Evans (TDE Promotions)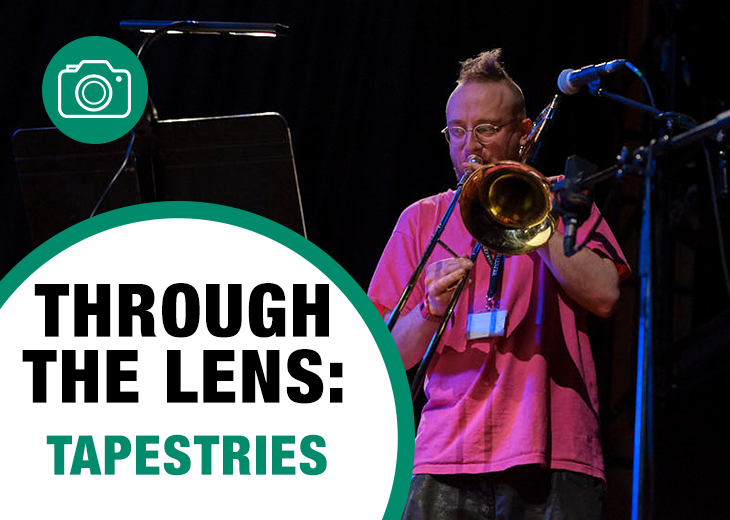 New event announced: Family Concert
The London Sinfonietta Family Concerts are back! Featuring an exhilarating selection of works from La Monte Young to Eleanor Alberga, this interactive event is a great way to introduce kids to composing. The highlight of the day? You and your kids can be a part of writing a new piece and hear it performed by the London Sinfonietta at the end of the concert.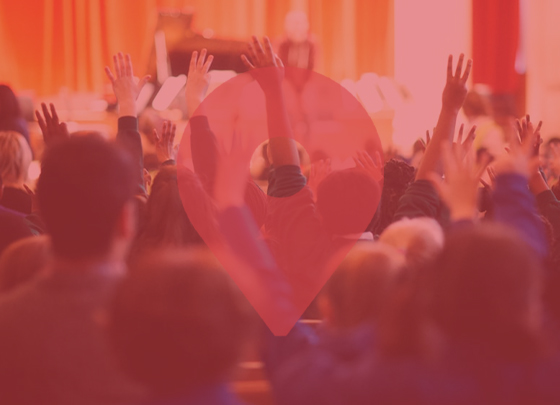 Family Concert: Introducing kids to composing
Saturday 30 April 2022, 11.30am
Southbank Centre's Queen Elizabeth Hall
Let your kids mould their own masterpieces in this interactive event introducing them to composing!
Find tickets
Festival of Contemporary Music for All 2022
Earlier in the month, we joined Contemporary Music for All on Sunday 6 March for their biennial festival celebrating participation in new music-making. The day started with a graphic score workshop featuring a new commission by Amy Bryce, followed by an open rehearsal giving people an opportunity to join alongside our musicians. The day culminated with an evening performance of new works commissioned by CoMA.
Other posts from the month
Music Theatre Wales revealed the trailer for their production Violet, staged in association with the London Sinfonietta:
School students from Islington got their creative juices flowing with Composition Challenges at Union Chapel: