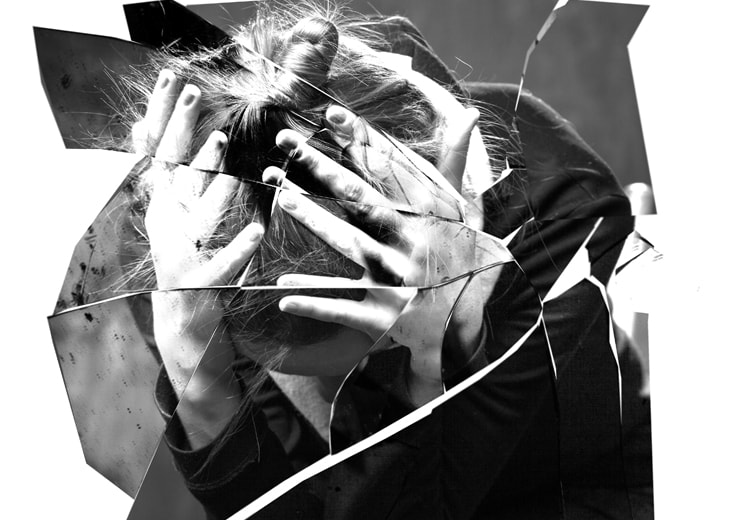 Listen to a playlist specially curated by composer Beat Furrer that reflects the music that inspires him as a composer and use Philip Cashian's detailed analysis to guide you through the 21st masterwork that is Furrer's theatrical FAMA.
Hailed as a miracle after its German premiere in 2005, FAMA finally arrives to the UK. This intriguing piece of aural theatre follows the story of a distressed young woman forced into prostitution in order to pay her father's debts. London Sinfonietta are privileged to have composer Beat Furrer join them to conduct this long-overdue UK premiere of his 21st century masterwork, along with actress Isabelle Menke and soloist Eva Furrer on contrabass flute. They are also pleased to welcome choral group EXAUDI who will perform the eight-part vocal line.
In preparation for Friday's performance of FAMA, we asked Philip Cashian (composer and Head of Composition at the Royal Academy of Music) to create an audio guide for Furrer's work. Made up of 8 scenes in total, Philip presents an introduction to the work along with a detailed analysis of the fifth scene which should prepare your listening for the entire work .
BEAT FURRER: FAMA
Sound theatre in eight scenes for 22 instrumentalists, 8 singers, and one actress.
INTRODUCTION
Swiss composer Beat Furrer was 51 when he wrote FAMA in 2005 and already well established as one of Europe's leading composers as well as having a considerable reputation as a conductor (he was the founder of cutting edge new music ensemble Klangforum Wien).
FAMA is the fifth of seven works Furrer has written for the theatre.
The concept behind FAMA - which he more precisely describes as sound theatre – is taken from Ovid's Metamorphoses: 'of the home of the goddess Fama, Goddess of Rumour, a place to which all the events and sounds of the world come and find resonance. This space has an overwhelming sensuality where, there is no shouting, but a murmur, like the sea, that sounds from a distance, or the last echoing rumble of thunder.
Writing in 2001 about his Orpheus Books for chorus and orchestra. Furrer offers an interesting insight into how he considers his music; the narrative, compressed into a single instant and captured in endless repetition, is projected into changing spaces. Filtering processes cause individual layers to recede into the background or come to the fore, thereby generating contrasting perspectives.
I find this way of thinking about narrative is clearly audible in Scene 5 which stretches a minimal amount of music out over 14 minutes and within which musical fragments constantly recur. The drama and tension of the scene, however, never dips for a moment, creating an eerie and sinister soundscape that has you on the edge of your seat throughout. It's almost cinematic even when listening, as I am, to a recording.

AUDIO-ILLUSTRATED GUIDE
SCENE 5
Opening – 53" single, isolated very high harmonics create an immediate sense of isolation.
53" (and recurring throughout) an extremely high pedal that is a disturbing presence for most of the scene.
1'13" clarinet glissandi: this is a recurring gesture in various forms throughout (i.e. 2'57")
3'29" The first entry of the voice, which over time becomes another recurring element placed in subtly different contexts.
5'49" – 8'40" (and recurring later) Two low, slow moving bass clarinets which create an extremes in register (https://en.wikipedia.org/wiki/Register_(music)) in the music. From here on the two clarinets are very much in the foreground.
8'43" Bass Drum roll
9'16" Brief, resonant string pizzicatos and tremolo which punctuate the passing of time.
11'06" pulsing clarinets triggered by a brief stab in the piano which echoes the string pizzicatos. The pulsing clarinet figure is heard at other times in the scene.
14'00"-14'03" A very short flurry of activity that 'switches off' the scene.
© Philip Cashian