Principal First Violin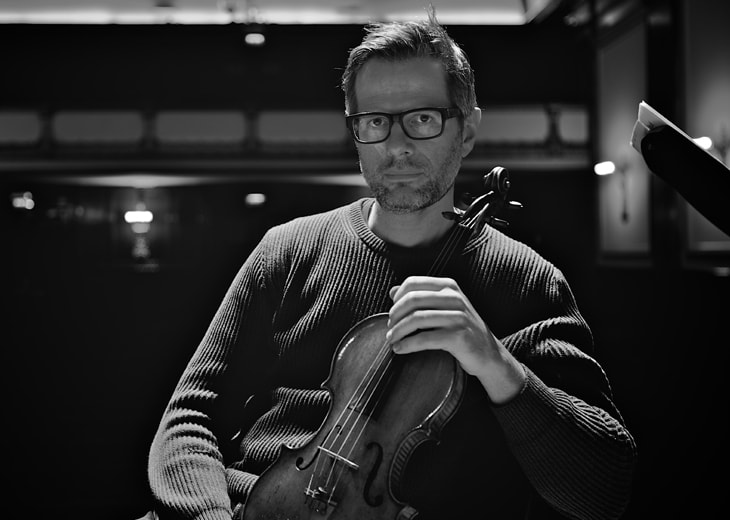 Outside of his role as the London Sinfonietta's Principal First Violin, Jonathan Morton enjoys a varied career as a chamber musician, leader, director, and soloist.  His versatility finds him equally at home in the core classical repertoire, 20th and 21st century music, and in collaborations with musicians and artists from different genres. His eclectic and engaging programming has won praise from audiences and critics alike, offering fresh perspectives on familiar repertoire as well as championing new works.

As a soloist Jonathan has performed works written for him by David Horne, John Woolrich, Luke Bedford, Mica Levi, Joe Cutler, Deborah Pritchard, and  Francisco Coll amongst others.  Jonathan enjoys playing with other groups and has appeared with BIT20, Orchestre de Chambre de Paris, Scottish Chamber Orchestra, City of London Sinfonia, Musikkollegium Winterthur, the Nash Ensemble and the Colin Currie Group.   Jonathan enjoys sharing ideas with the next generation of string players and has directed projects at the Royal Northern College of Music, the Royal College of Music, the Royal Conservatoire of Scotland, and the University of Auckland. He is Artistic Director of Scottish Ensemble, where he is increasingly collaborating with other art forms such as dance, visual arts, & theatre.
Supported by Paul and Sybella Zisman