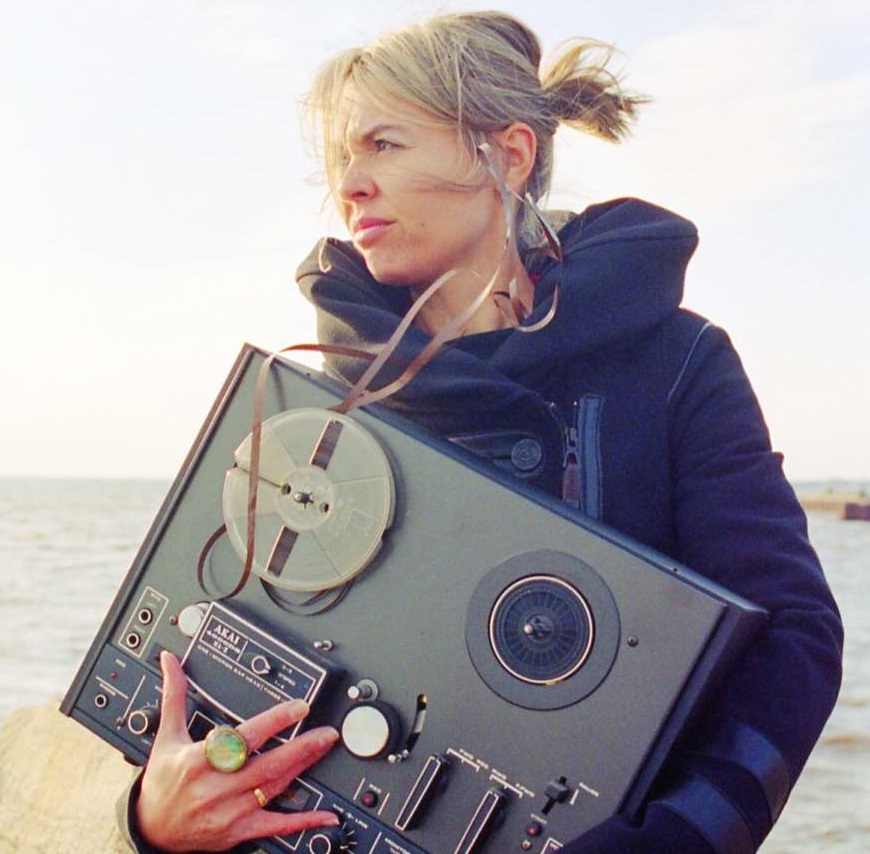 Nicole's first work for the London Sinfonietta is written as a response to the great Canadian composer Claude Vivier. 
Her style of seamlessly integrating live ensemble performance with pre-recorded video elements will make this a powerful and contemporary statement, reflecting as it does on the themes of Vivier's work Lonely Child which is also performed in the concert.
Find out more
More about Nicole Lizée
Nicole Lizée is a Montreal-based, award winning composer and video artist. Her music and video reflects influences from an eclectic mix of influences including the earliest MTV videos, turntablism, rave culture, Hitchcock, Kubrick, Cage, Alexander McQueen, and 1960s psychedelia and modernism. She is fascinated by the glitches made by outmoded and well-worn technology and captures, notates, and melds them into live performance.
Ms. Lizée's compositions range from works for orchestra and solo turntablist featuring techniques fully notated and integrated into a concert music setting, to other unorthodox instrument combinations that include the Atari 2600 video game console, omnichords, stylophones, Simon™, Merlin™, ouija boards, and karaoke tapes. In the broad scope of her evolving oeuvre she explores such themes as malfunction, reviving the obsolete, and the harnessing of imperfection and glitch to create a new kind of precision and expression.
She has been commissioned by more than 50 organizations, including the Kronos Quartet, BBC Proms, San Francisco Symphony, Carnegie Hall, Sō Percussion, National Arts Centre Orchestra, Toronto Symphony Orchestra, Vancouver Symphony Orchestra, Bang On A Can, s t a r g a z e, Ecstatic Music Festival, Montrea; Symphony Orchestra, and Banff Centre. Ms. Lizée's works are regularly performed worldwide to international acclaim, and she has received several awards, including the Canada Council for the Arts Jules Léger Prize, the SOCAN Jan. V. Matejcek Award, the Images Festival Award, and the Canada Council Robert Fleming Prize for achievements in composition. She's received a JUNO nomination for composition of the year. Ms. Lizée is a Lucas Artists Fellow (California) and a Civitella Ranieri Foundation Fellow (Italy). In 2016 she was selected by acclaimed composer and conductor Howard Shore to be his protégée as part of the Governor General's Performing Arts Awards.
Nicole Lizée's commission is supported by the Canada Council for the Arts, the Quebec Delegation in London and the High Commission of Canada in the United Kingdom.