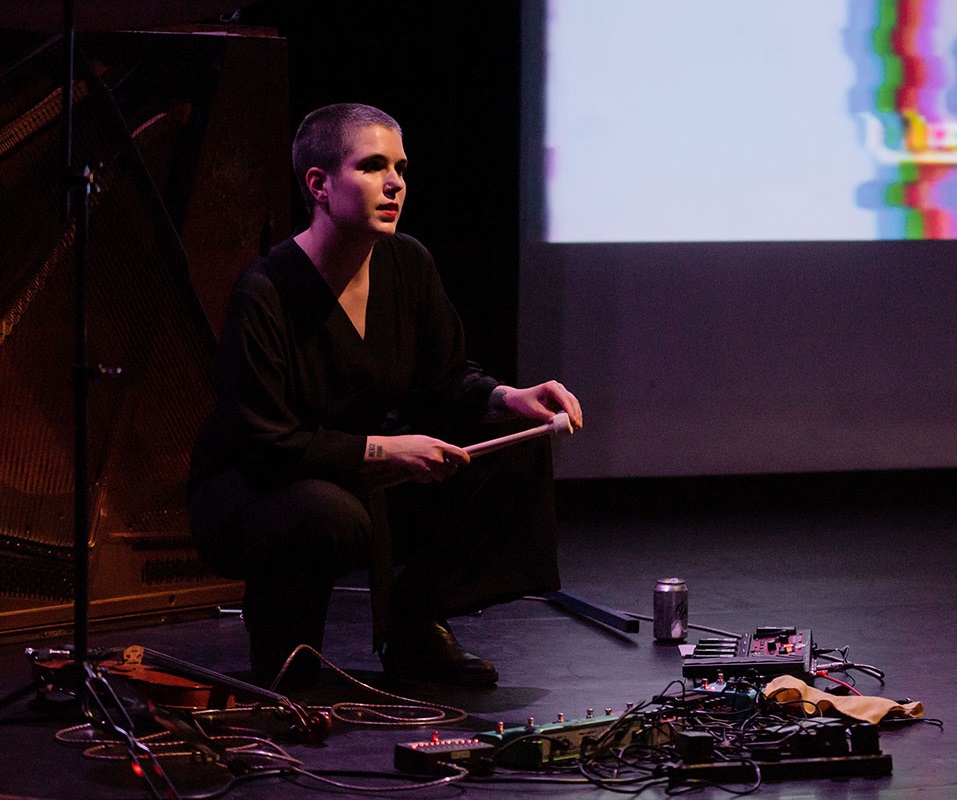 Alicia Jane Turner is a current participant in our Writing the Future programme, which provides world-class training and mentoring to early-career composers and music creators, supporting them through the process of making new work with the ensemble.
Alicia Jane Turner's new work "Tell Me When you Get Home" is a theatrical and sensory piece for solo soprano and ensemble that explores gendered experiences of walking alone at night. Utilising immersive staging and lighting design, and incorporating research into patriarchal representations of femininity in mythology and horror, this project will take a subversive journey into our fear of the dark.
More about Alicia Jane Turner
Alicia Jane Turner is an interdisciplinary sound artist whose work spans contemporary theatre, performance art and experimental music. She creates and collaborates on projects that are raw, provocative and political through a feminist, queer lens. Her work as a sound designer and composer in theatre has toured internationally and across the UK, and she has performed at venues including the Southbank Centre, Barbican, The Almeida, The Yard Theatre, Rich Mix and Battersea Arts Centre. 
Support this commission
Help us to do what we do best. From as little as £100 per year, you can help make new music happen and support the creation of this new work.