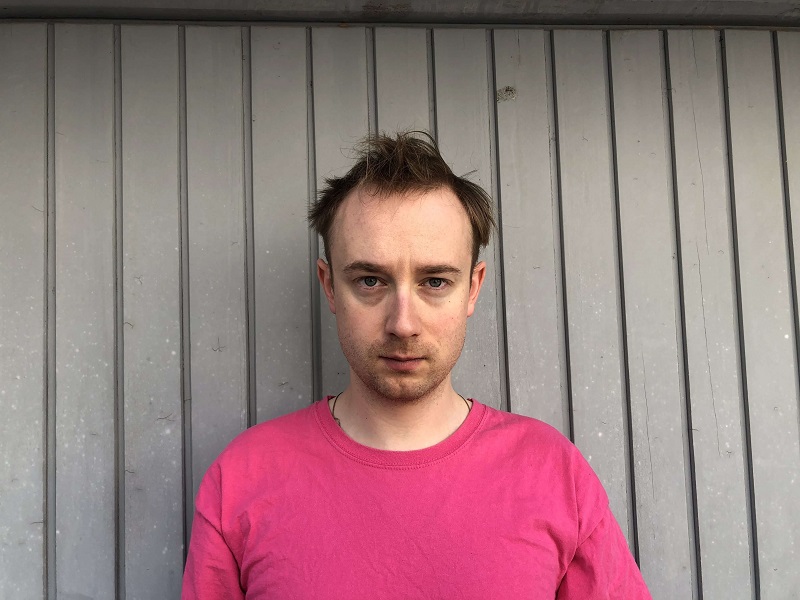 Alex Paxton is a current participant in our Writing the Future programme, which provides world-class training and mentoring to early-career composers and music creators, supporting them through the process of making new work with the ensemble.
Inspired by large Bruegel and Ody Saben paintings, Alex's new kaleidoscopic piece Candyfolk SpaceDrum is a busy and sensually-colourful tapestry that depicts, represents, and is in dialogue with many different aspects of our society.
Find out more
More about Alex Paxton
Alex Paxton is a composer & improvising trombonist based in the UK.
"A riotous overabundance of love and rage..an extraordinary experience" The Wire
He was elected to the 9th International Composition Seminar with Ensemble Modern, won an Ivor Novello Award (multiple other nominations), RPS Composition Prize, Dankworth Jazz Prize, Leverhume Art Prize, HarrietCohen Award, as well as represented in the Orchestral section of the ISCM.
"This is what an orchestra can be like in the 21st century: an ensemble that speaks with one voice yet also gives voice to each of its members" The Times
His albums to date: MUSIC for BOSCH PEOPLE released to critical acclaim in 2021; upcoming releases include HAPPY MUSIC for ORCHESTRA & ILOLLI-POP. On labels including Birmingham Record Company, NMC, Delphian, Non-classical, Listen Pony, Everest records.
"This is the most joyous sound I've heard in ages!" New York Times
He has performed his music as a soloist with leading orchestras: Ensemble Modern, London Sinfonietta, Philharmonia Orchestra , Royal National Scottish Orchestra & Ensemble x.y. Further works/commissions include pieces for Asko|Schönberg, Riot Ensemble, Nouvel Ensemble Contemporain, Wigmore Hall, Explore ensemble, London Philharmonic Orchestra, Kammer Klang, BSO, Psappha, BBCpromsNYO and NYJO.
"Paxton is a system-crasher of genre, stylish wit and sophistication and extremely entertaining…virtuouso ad absurdum." Musikderzeit Schott
Music theatre works include 6 operas hosted by English National Opera, Helios Colective, Tête à Tête Festival.
"highly innovative...of exceptional creative imagination and musical energy, packed with life force unlike anything else" Ivor Novello Composer Awards Winner
Support this commission
Help us to do what we do best. From as little as £100 per year, you can help make new music happen and support the creation of this new work.