Following the landmark music-theatre commission Cave, the London Sinfonietta continues its relationship with composer Tansy Davies in a work for ensemble and voice, to be premiered in London in November 2019.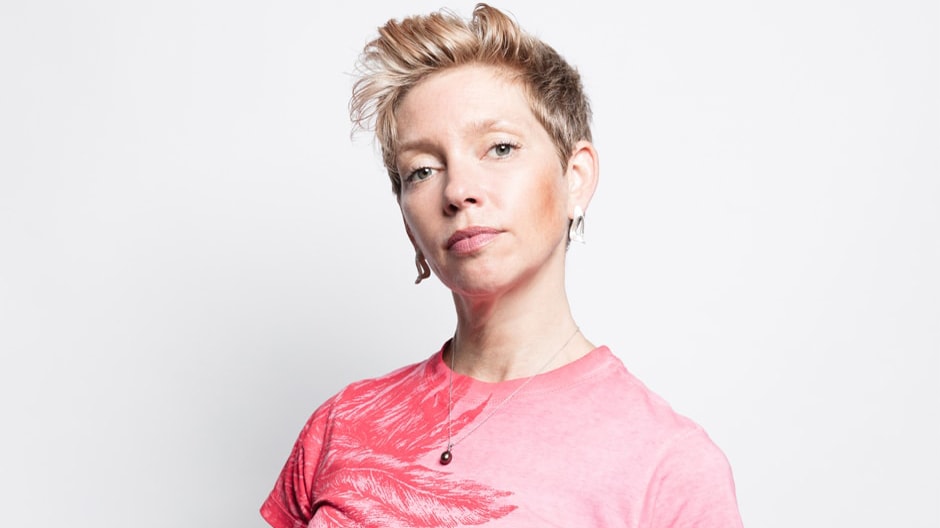 We are proud to continue our relationship with composer Tansy Davies, whose music the London Sinfonietta championed in the early days of her career. The work forms part of Kings Place 2019 series Venus Unwrapped which features performances from female composers and artists.
Performance at Kings Place (9 November 2019)
Most recently, the highly successful production of her chamber opera Cave (co-commissioned by the London Sinfonietta and The Royal Opera) culminated our 50th anniversary season in June 2018. It was in that project that Davies forged an ever-closer link with the extraordinary vocalist Elaine Mitchener, for whom this new commission will be composed.
About Tansy Davies
Tansy Davies studied at the Guildhall School of Music & Drama and Royal Holloway. Her work has found an accommodation between the worlds of the avant-garde and experimental rock, between - in the words of one critic - Xenakis and Prince. neon (2004) has become for many Davies's signature work, with its gritty, sleazy sounds and pounding rhythms. The recipient of a 2009 Paul Hamlyn Award, Davies has been commissioned by numerous world class ensembles and orchestras, including the London Sinfonietta, the CBSO Youth Orchestra, the City of London Sinfonia, BIT 20, BCMG, and a large-scale work for the BBC Symphony Orchestra, Wild Card, for the Proms in 2010.
In 2011, Davies's Christmas Eve was performed at the Festival of Nine Lessons and Carols in King's College Cambridge and broadcast worldwide. 2012 saw the premiere of Davies's piano concerto, Nature, by Huw Watkins and the BCMG under Oliver Knussen, and the release of her second commercial CD, spine, on the NMC label. Davies's first opera, Between Worlds, was premiered by English National Opera in 2015. Listed in the Evening Standard's Progress 1000 of the UK's most influential people of 2015, Davies's current projects include a large-scale work for symphony orchestra.
This commission is kindly supported by Andrew Burke, John Hodgson, Annabel Graham Paul, Ruth Rattenbury, Jeremy & Yvonne Clarke and Nicholas Hodgson.
Support this commission
Help us to do what we do best. From as little as £100 per year, you can help make new music happen and support the creation of this new work.