On Saturday 24 June, we headed to Kings Place for an evening of electro-acoustic music and manipulated sound. A thrilling programme of music traversed the boundary between sound and music, from established but innovative examples of tape music to world premieres of pieces utilising modern-day compositional devices, like artificial intelligence and electronics.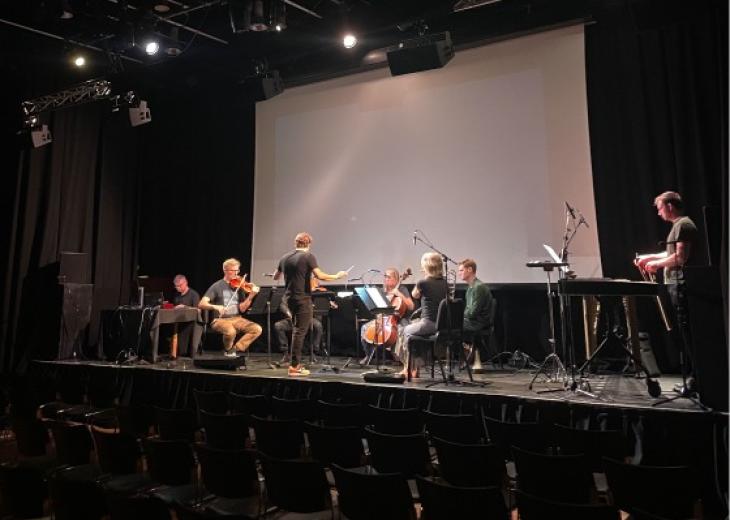 Artificial Intelligence in Music
The evening was in three parts, oprening with a pre-concert event led by Eduardo Reck Miranda's innovative work with quantum computers and artificial intelligence. His new work, Qubism, uses live interaction with quantum hardware via the web. Instead of programming AI to reproduce conventional styles of music, it uses a quantum computer to generate new materials with which he composed Qubism.
Main concert
After the pre-concert event, we headed to Hall One for our fascinating main concert.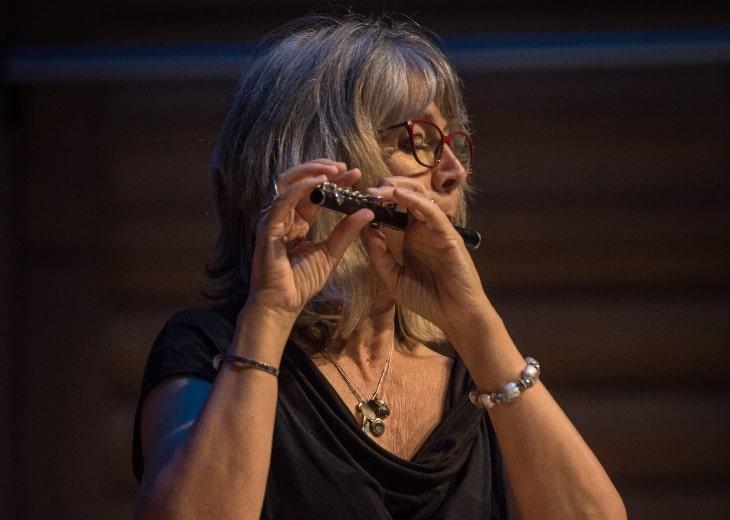 Kaija Saariaho NoaNoa
Karen Jones (flute) performed Kaija Saariaho's beautiful NoaNoa in tribute to the sad recent death of the composer. The title refers to a woodcut by Paul Gauguin called NoaNoa. It also refers to a travel diary of the same name, written by Gauguin during his visit to Tahiti in 1891-93. 
Dai Fujikura K's Ocean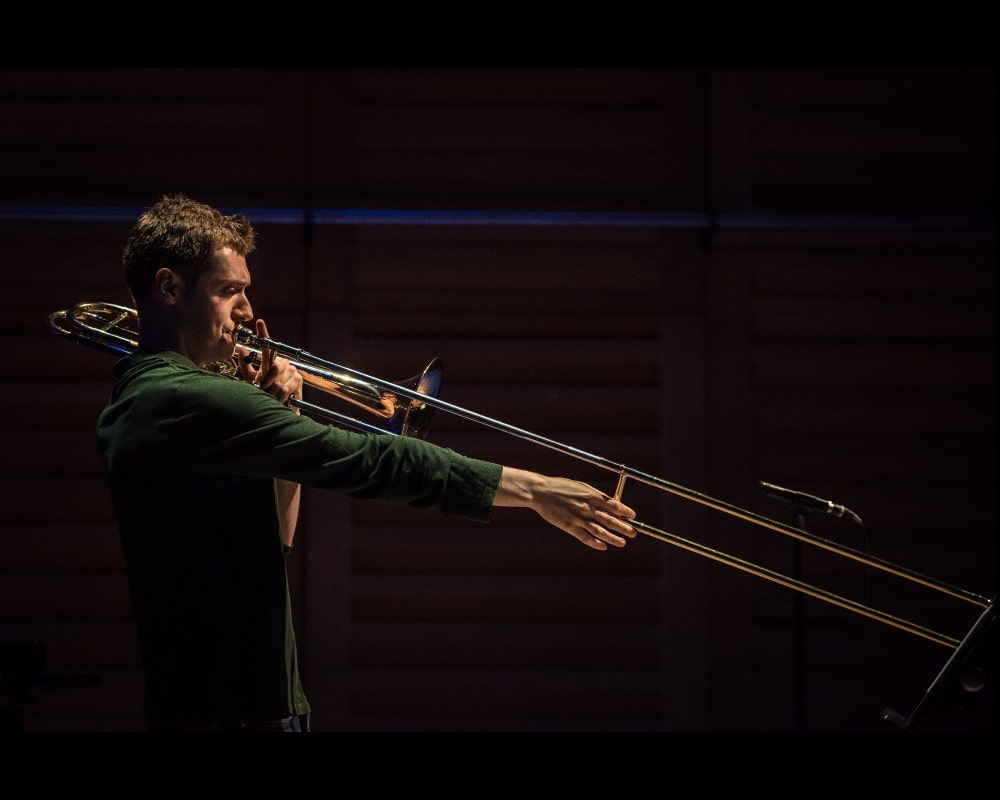 K's Ocean was developed for the London Sinfonietta as part of Dai Fujikura's participation on one of our new-work programmes. 
Ailís Ní Ríain's new piece doomed, done for, damned, and still was the second world premiere of the evening, which contemplated the theme of climate change. The title is inspired by Evening, a poetical commentary on the climate crisis by the American poet Dorianne Laux.
'We know we are doomed,
done for, damned, and still
the light reaches us, falls
on our shoulders even now.'
from Evening by Dorianne Laux 
We closed our main concert with a moving performance of Christian Mason's I wandered for a while a short piece for piccolo soloist, accompanied by bells, cello, piano and electronics.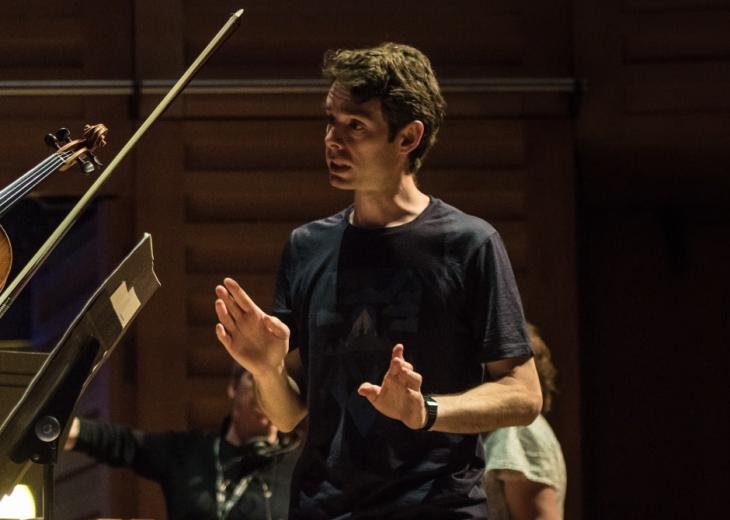 Late-night tapes
Jonathan Green on sound projection concluded the evening with a performance of two 20th-century electronic icons: Stockhausen's Gesang der Jünglinge, arguably the first real masterpiece of electronic music, and Varèse's Poème électronique, scattered with sounds not usually considered 'musical' to create a sense of liberation between sounds.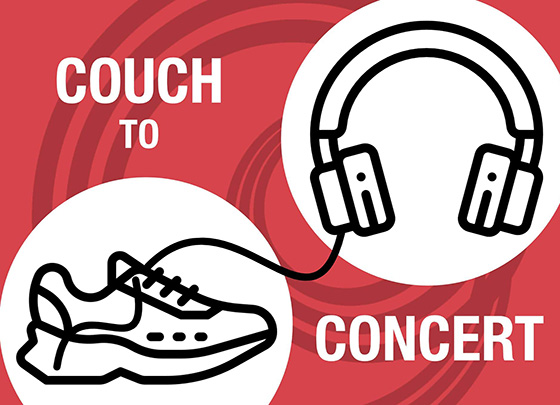 This concert was the culmination of our third series of Couch to Concert. For Series 3 of Couch to Concert we welcomed Jamz Supernova (DJ BBC 6Music,1Xtra) as our new host. Jamz and an exciting line-up of guests tackled all things electronic music & manipulated sound.
Watch now
Photos taken by Monika S Jakubowska