On Friday 21 September, as the culmination to our landmark 50th Anniversary Season, we took over the iconic spaces of the British Library for a remarkable evening featuring pop-up performances of Sinfonietta Shorts, an after-hours look at the musical treasures of the library's Treasures Gallery, a silent auction with exclusive prizes and experiences, and a drinks reception, all in aid of raising vital funds to continue our music making for the next fifty years.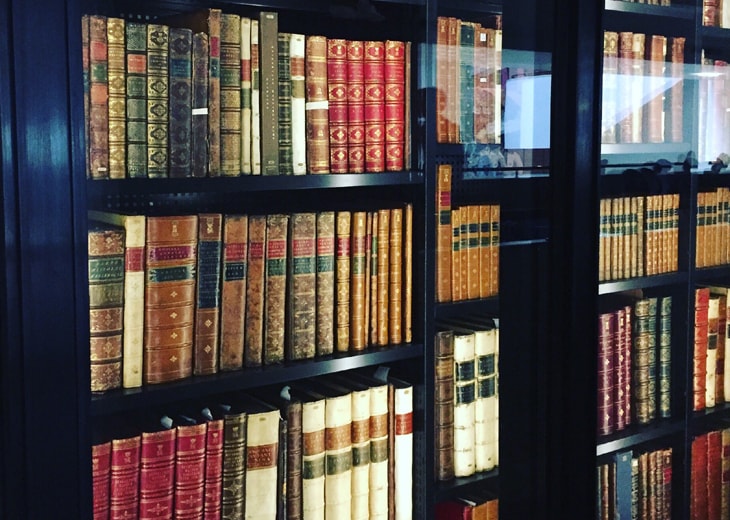 We are thrilled that, as a result, we have raised £20,000 for the London Sinfonietta – which will go towards a range of projects from our schools and education work, to supporting emerging performers and composers, and continuing to create pioneering new music that speaks to today's world. 
We've collated some photos from the evening, and messages of support from attendees below. 
My hearty applause - I loved it! It was a fitting culmination to the 50th celebrations and will surely be remembered as an adventurous highlight. Appreciation and congratulations to all of you for your great hard work making it happen. LS Supporter
I had a great time at the Night at the Library. There was terrific music, and I enjoyed talking to some of the other supporters. LS Supporter
Performances included
Deborah Pritchard Inside Colour for solo violin (2016; London Sinfonietta commission)
Colin Matthews Bell-wether for solo flute (2017; London Sinfonietta commission)
Igor Stravinsky Three Pieces for Clarinet Solo (1919)
Emma Wilde El blanco Día for solo clarinet (2018; London Sinfonietta commission)
Sir Harrison Birtwistle Duet 4 for violin and flute (2014; London Sinfonietta commission)
The event also included
A drinks and canapé reception
London Sinfonietta artefacts from its archive on display
50 Years of the London Sinfonietta: film screening
In conversation: London Sinfonietta founders David Atherton OBE and Nicholas Snowman OBE
After-hours tour of the library's magnificent Treasures Gallery, including its Michael Vyner Archive Display (Musical Director of the London Sinfonietta 1972–1989)
Silent auction with lots including once-in-a-lifetime musical experiences and holidays
A gallery of composer postcards


 
The music was lovely. The event was pacey. I think you did extremely, extremely well. Bravo! LS Supporter
Thank you all for a very enjoyable and uplifting evening. LS Supporter
Friday night was a wonderful event, and we both thoroughly enjoyed it! LS Supporter
Would you like to support our work?
You too can help to support our pioneering music making
Find out more via the link below, give us a call on 020 7239 9340 or email support@londonsinfonietta.org.uk