From a special livestream to various music workshops in London and Southampton, February was a packed month for the London Sinfonietta. Here are some highlights from the month. 
Latest releases on the London Sinfonietta Channel
Seven new films and an evening livestream -  these are the latest films to be released on our Channel.
Cassie Kinoshi - Solaristic Precepts
Solaristic Precepts is inspired by the philosophical approaches to music and life by the formidable musician, composer and thinker Sun Ra. The piece takes its title from the widely circulated leaflet of the same name; an abstract elucidation of the connection between language, life and death, collectiveness and the recognition of history being cyclical and constant; "The sequence of life is the thorough consideration of the patterns of the past because coming events cast their shadow before." 
London Sinfonietta Live Online
Streamed live from Kings Place, we hosted an one-hour long programme featuring interviews with some of the composers we're working with this season, getting exclusive previews of performance films yet to be released on the London Sinfonietta Channel such as Steve Reich's Violin Phase, and watching a very special live performance of Tom Coult's Etudes V and VI performed by violinist Darragh Morgan.
Central Saint Martins Film Screening
Students on the Performance Design and Practice course at Central Saint Martins premiered six new films at Kings Place, inspired by our Sinfonietta Shorts. From improvised hand movement performance to a young woman venturing through her subconsciousness, these films showcase a diverse range of responses to the music we commissioned. Watch all six films here.
Photos and reactions: Then & Now
Our first concert of 2022 at the Southbank Centre saw two world premieres by Writing the Future composers Luke Lewis and Alicia Jane Turner. It was a night that was more than just showcasing new music - it put the spotlight on some of the biggest issues that shape the society we live in today. 
From a theatrical exploration of the dangers of walking home at night to a conversation between the past and our collective present shining new light on present-day questions, the evening was a powerful culmination of their time on our composer development scheme.
A new generation of composers is turning its back on abstraction and embracing socio-political issues with a vengeance... The Telegraph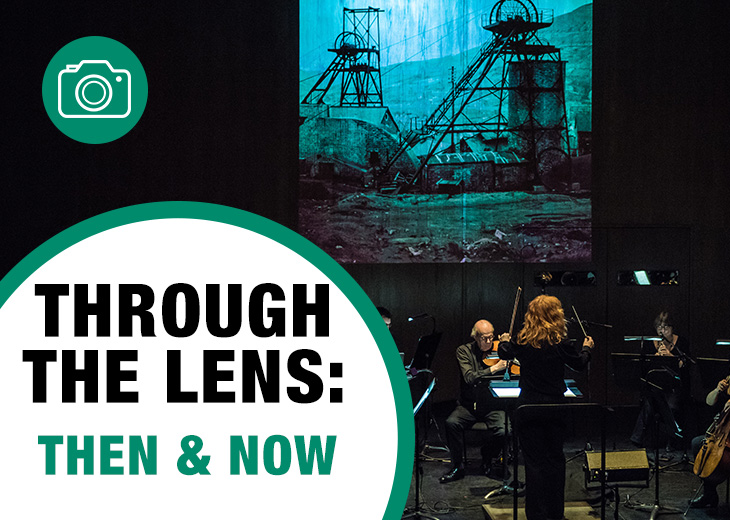 Through the Lens: Then & Now
Check out some photos and reactions from the night below!
Photos and reactions
Inspiring future music makers
We were back on the road for a few workshops, starting with a PGCE teacher training workshop with students at the Institute of Education in London. Our Principal Saxophone Simon Haram led part of the workshop, and gave students an opportunity to take ideas and stimuli to use for composition group work in their classrooms.
We then headed to Southampton for a Junior Academy workshop, collaborating with Southampton Music Hub. The players dedicated their Saturday from the early hours to the afternoon to rehearse and perform music by Philip Venables and Kate Whitley.
In rehearsal: Festival of Contemporary Music for All
Rehearsals went underway for the Festival of Contemporary Music for All. The day will see London Sinfonietta musicians come together with CoMA London, East London Community Band, Queen Mary University of London chamber ensemble, CoMA Singers to bring new music to life, culminating with an evening performance premiering works commissioned by CoMA.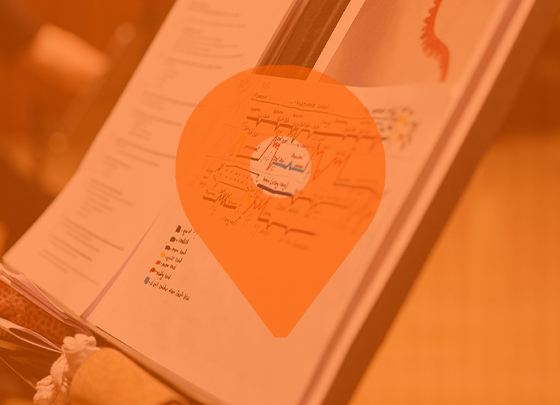 Festival of Contemporary Music for All
Sunday 6 March 2022, 11am to 7pm
Queen Mary University of London
Join us for a day of workshops, rehearsals and premieres at Queen Mary University of London. Discover how to compose your own graphic score, take part in a wide range of musical activities and experiences throughout the day or see us perform as part of New Music Now!  
Book now
More posts from the month
Check out these amazing compositions by children at Hadley Wood School, created through our Composition Challenges:
Nonesuch Records announced a new box set of John Adams recordings spanning four decades of his career. It features our 1994 recording of Chamber Symphony and Grand Pianola Music: