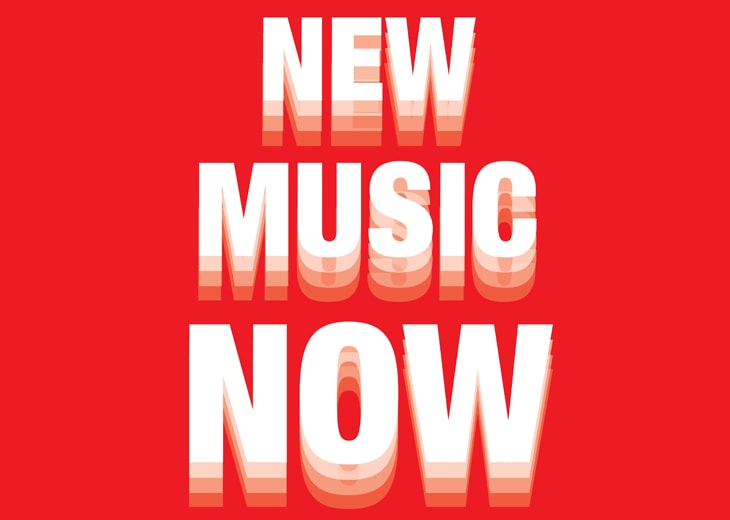 We are delighted to present our 2018/19 season; New Music – Now, exploring the fast, exhilarating and often unnerving times we live in. Our 2018/19 season is teeming with cross-cultural life featuring 13 new commissions, 11 world premieres and three UK premiere performances.
Read on to find out more, explore our brochure online and listen to our season playlist...
World Premieres and Minimalist Favourites at Southbank Centre
This autumn, together with Music Theatre Wales and National Dance Company Wales, we present a major tour of Pascal Dusapin's gleaming opera Passion; a modern reimagining of the Orpheus myth performed for the first time in the UK, which comes to Southbank Centre's Queen Elizabeth Hall this October.
We commemorate 100 years since the end of the First World War with two concerts featuring poignant and moving works by Olga Neuwirth and Henryk Górecki. Neuwirth's score to Maudite soit la guerre brings this beautiful 1914 silent film into the 21st Century to reflect on the horrors of war, whilst Górecki's Symphony of Sorrowful Songs, performed on Armistice Day, is a towering work of holy minimalism with which we have had a significant relationship.
London Sinfonietta commissions and premieres include Mark Bowden's Sapiens (inspired by Yuval Noah Harari's bestseller) and Colin Matthews' As Time Returns as part of an evening exploring the fascinating links between music and literature, presented by author and journalist Bidisha, and new works from two brilliantly talented composers on our Writing the Future scheme, Josephine Stephenson and Oliver Leith which sit alongside James Dillon's riveting Tans/haus : triptych 2017. In April 2019 we're delighted to present the UK premiere of Richard Ayres' No. 50 – an irreverent and darkly humorous tale of a dissatisfied man's quest for salvation, written especially for our 50th Anniversary, and co-commissioned with Asko | Schönberg.
2019 also sees performances of iconic music by Steve Reich and Karlheinz Stockhausen. Reich's mesmerising Music for 18 Musicians is paired with the first UK concert performance of his ballet score Runner and in May, a rare performance of Stockhausen's epic opera Donnerstag aus Licht – produced with Southbank Centre, is an unmissable journey into the mind of the late avant-garde experimenter.
Contemporary Classics at Kings Place
As Associate Artists at Kings Place, we're also pleased to announce events that present contemporary greats in unique concert experiences. Our second performance in the venue's series Time Unwrapped is in three parts, each starting on the hour and featuring works by Sir Harrison Birtwistle, Morton Feldman, Conlon Nancarrow as well as Steve Reich and Karlheinz Stockhausen, each addressing the notion of time in different ways.
In our ongoing Turning Points series, we delve inside the sonic inventions of Greek composer Iannis Xenakis this November. Allow Turning Points to help uncover the music and context of this inspirational composer in an interactive evening of film, talks and music with the London Sinfonietta.
In November 2019, we also take part in Kings Place's  year-long series focused on female composers, including a world premiere from London Sinfonietta collaborator Tansy Davies, featuring vocal improviser Elaine Mitchener who starred in our production of Davies' critically acclaimed opera Cave last summer.  
We hope you can make it along this season to experience the vibrancy of New Music – Now. For more details, explore the season online, or browse the brochure below. Scroll down to listen to our season playlist featuring many works performed this season, as well as a snapshot of leading voices in New Music from around the world.  
Listen to our Season Playlist