At the Night at the Library event on 21 September 2018 we will be presenting a silent auction, offering the opportunity to take home a prestigious and rare prize or experience. Lots include handwritten score pages by Sir George Benjamin, musical experiences including the chance to conduct the London Sinfonietta and have a piece of music written in your honour by a top composer, and once in a lifetime holidays in Scotland and Dorset.
It is not necessary to attend the event to participate in the auction; we will accept bids in advance via email or phone – please contact Sam Delaney on 020 7239 9340 / sam.delaney@londonsinfonietta.org.uk. Place your bids soon to be in with a chance of securing your favourite item!
Please do check back as items will be added to the listings.
Tickets are still available for the Night at the Library event. See here.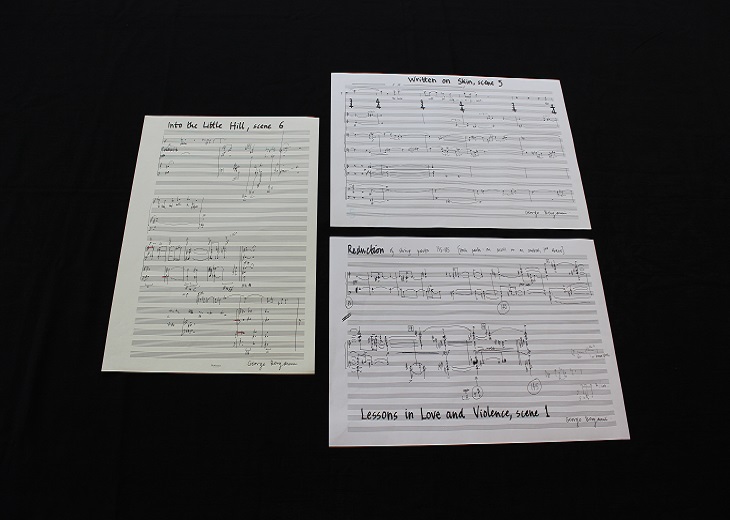 Sir George Benjamin Manuscript
A page from one of Benjamin's operas
Own a handwritten and signed sketch from one of Sir George Benjamin's three operas: Into the Little Hill (2006), Written on Skin (2012) and Lessons in Love and Violence (2018). Benjamin's operatic collaborations with playwright Martin Crimp have garnered worldwide acclaim, with each now regarded as twenty-first century masterpieces. Unique, highly-prized, and rare items from this world-renowned contemporary composer, pianist and conductor, and regular London Sinfonietta collaborator.
The three pages are being auctioned separately
Kindly donated by Sir George Benjamin
Reserve - £750 per manuscript page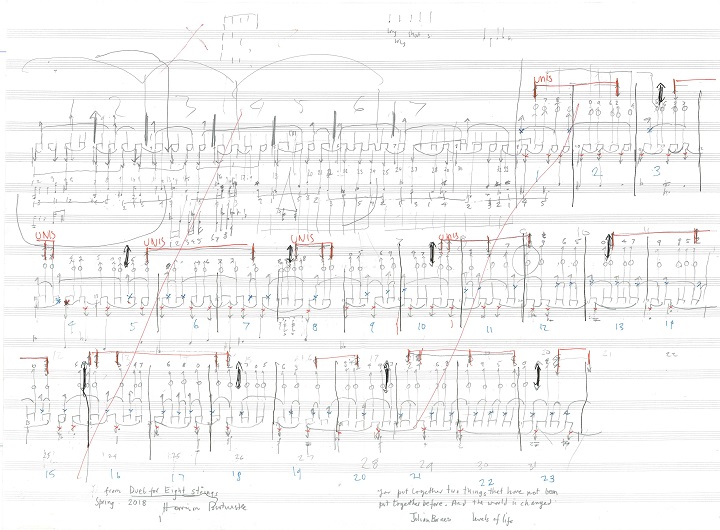 Sir Harrison Birtwistle Manuscript
A handwritten sketch of Birtwistle's Duet for Eight Strings
Offered for auction is an incredibly rare A2-sized sketch of a brand new work for viola and cello, Duet for Eight Strings, by Sir Harrison Birtwistle. Commissioned by the Nash Ensemble, the piece will receive its world premiere at the Wigmore Hall in April 2019. The sketch provides a fascinating glimpse into the compositional workings of one of the most important voices in contemporary music. The London Sinfonietta is very grateful to have been gifted this precious manuscript by Sir Harrison, and granted permission from the holder of his archive to auction it. A truly extraordinary item.
Kindly donated by Sir Harrison Birtwistle
Courtesy of the Paul Sacher Foundation, Basle
Reserve - £1,500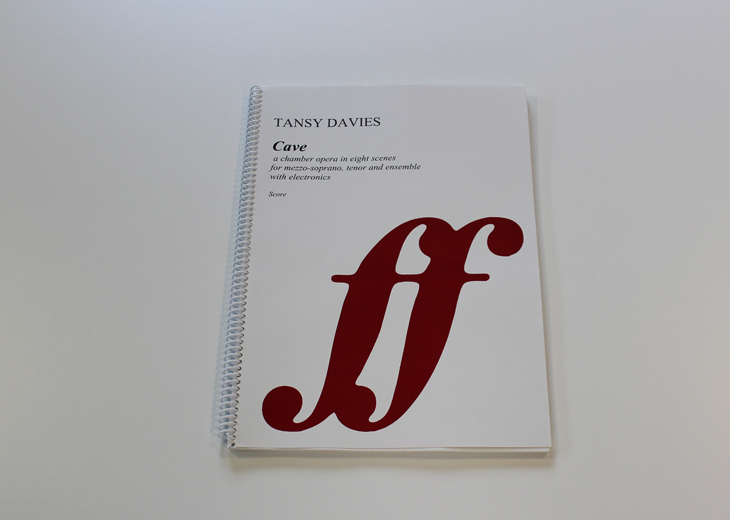 Cave Signed Score
A full score of the 2018 chamber opera Cave, signed by the artists
Award-winning composer Tansy Davies and librettist Nick Drake created the extraordinary chamber opera Cave as part of the London Sinfonietta's 50th Anniversary Season, which premiered with singers Mark Padmore and Elaine Mitchener in June 2018 at Printworks London. A powerful and arresting piece exploring the effects of climate change, Cave received wide critical acclaim and stunned audiences. This is a chance to own a piece of musical history, with a Cave score signed by the artists. 
Suggested opening bid - £300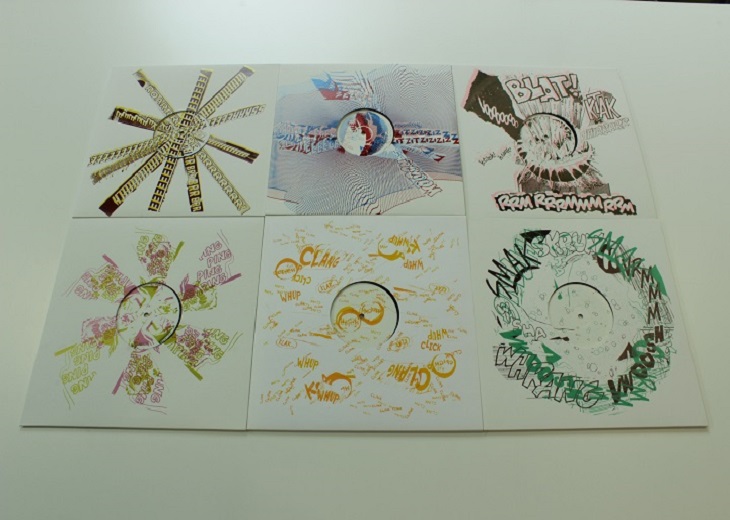 Christian Marclay at the White Cube
Six rare vinyl records
Internationally renowned video, music, sound-art and installation artist Christian Marclay collaborated with the London Sinfonietta in parallel with his solo exhibition at the White Cube Gallery, Bermondsey, in 2015. Guest artists and Sinfonietta musicians created and performed new pieces inspired by the exhibition, which were recorded and pressed onto vinyl on-site by The Vinyl Factory. The records are beautifully encased in sleeves designed and signed by Christian. A collection of six of these extremely rare recordings is offered for auction, featuring London Sinfonietta musicians and artists Mica Levi, Okkyung Lee, Thurston Moore, Elliott Sharp, Steve Beresford and John Butcher.
Suggested opening bid - £300
A Musical Portrait
Immortalise yourself in music with a specially dedicated composition 
A unique opportunity to have yourself, a family member or friend depicted in music. This prize enables the successful bidder to commission a Sinfonietta Short in their own image. You will have the chance to meet with a composer to discuss the musical content, style and character of your five-minute piece for a solo instrument. Taking inspiration from Elgar's portrayal of his friends in The Enigma Variations, this is a very special chance to bring to life your very own personalised piece of music.
The premiere of the piece will take place by arrangement with the recipient
Reserve - £1,500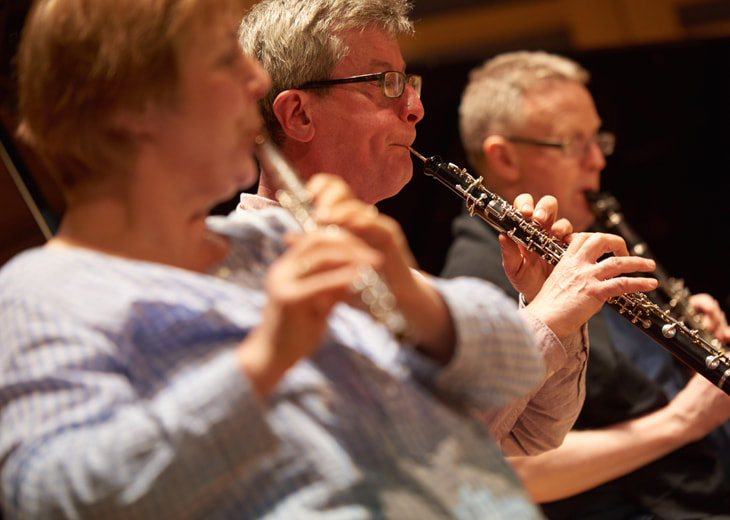 Maestro Moment
Conduct the London Sinfonietta in rehearsal
Have you ever dreamed of taking up the baton to conduct the London Sinfonietta? Here is your chance! Direct the ensemble in rehearsal for 30 minutes, putting our world-class musicians through their paces.
Specific details will be discussed with the winning bidder
Reserve - £1,500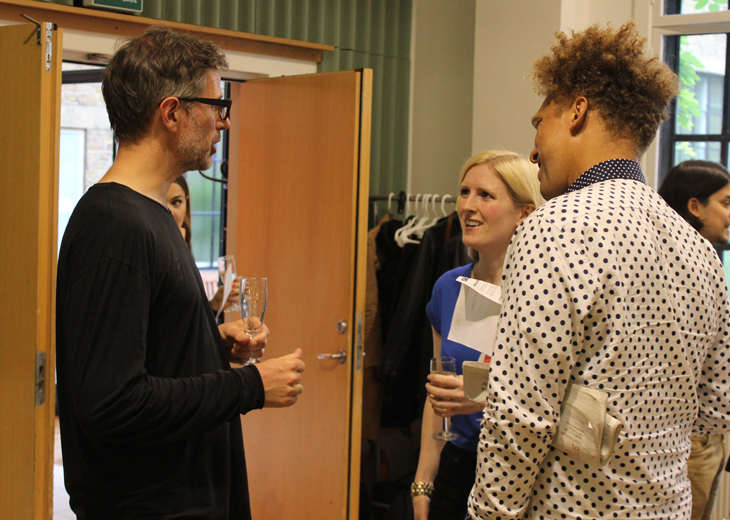 Get Inside the Music
Join the London Sinfonietta for a behind-the-scenes concert day experience
You and a friend will be treated to a concert experience like no other. Get up close and personal as you join the ensemble on-stage during a pre-concert rehearsal; witness the musicians' virtuoso skills up close, learn what the relationship with a conductor is like and experience the sound-world of a contemporary masterpiece from within. You will then be personally escorted backstage to meet some of the people who are responsible for creating London Sinfonietta concerts. The prize includes on-stage rehearsal attendance, a pair of concert tickets, interval drinks, and a backstage tour. The ultimate music-lover's dream!
Concert choice to be discussed with the winning bidder
Suggested opening bid - £250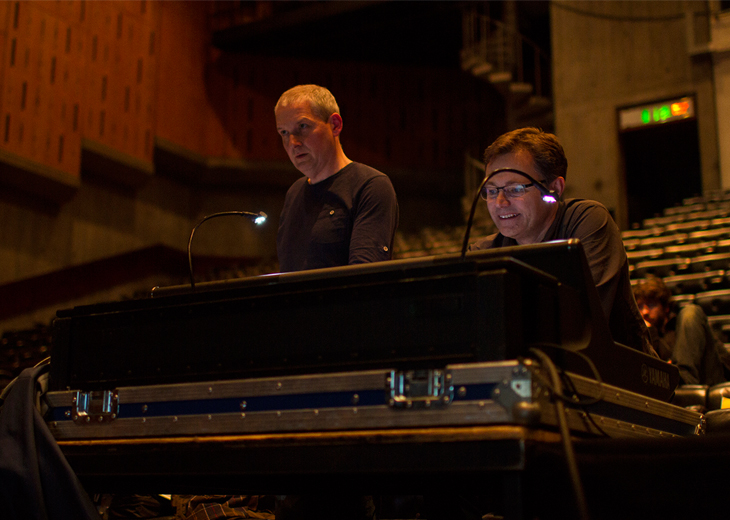 Pioneers of Sound
Shadow Sound Intermedia
London Sinfonietta Principals Ian Dearden and David Sheppard, collectively known as Sound Intermedia, are the technological wizards who ensure that the sound design and operation for London Sinfonietta events is first-class. We are offering a rare chance to shadow Sound Intermedia on a concert day, enabling you to experience their cutting-edge music manipulation at close quarters.
Concert choice to be discussed with the winning bidder
With grateful thanks to Sound Intermedia
Suggested opening bid - £300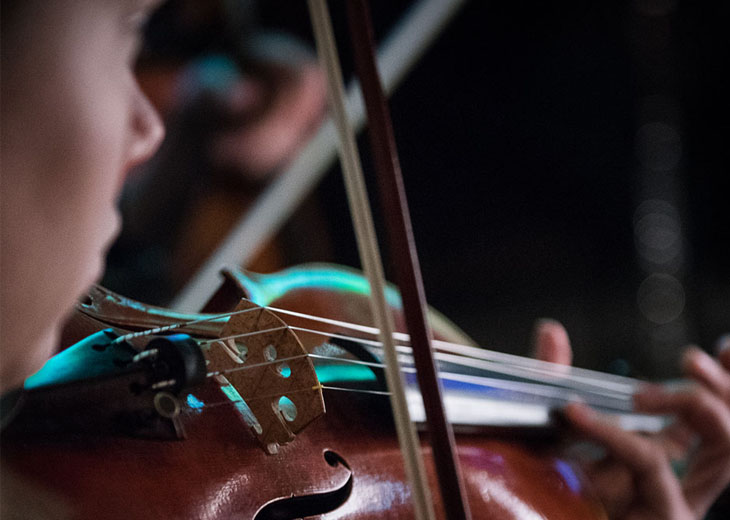 Top-Notch Tuition
A 30-minute lesson with a London Sinfonietta instrumentalist
Are you a lapsed musician? Or would you love to give your playing a boost? This prize offers you the extraordinary opportunity to receive musical coaching from a world class London Sinfonietta musician. Many of our players are Professors at leading music institutions around the world, so are sure to offer invaluable advice. This prize is suitable for children or adults of any standard, and is available across the full range of instruments.
Lesson details to be discussed with the winning bidder
Suggested opening bid - £150
Sinfonietta In-Situ
Bring world class musicians to your door
Why not invite your family and friends to your home and entertain them with a short concert performed by a pair of London Sinfonietta musicians? Whether you're marking a special occasion, or just wish to fill your home with music, this prize presents a special opportunity to create an intimate event to remember.
Performance duration: 30 minutes. Full details to be discussed with the winning bidder.
Reserve - £1,000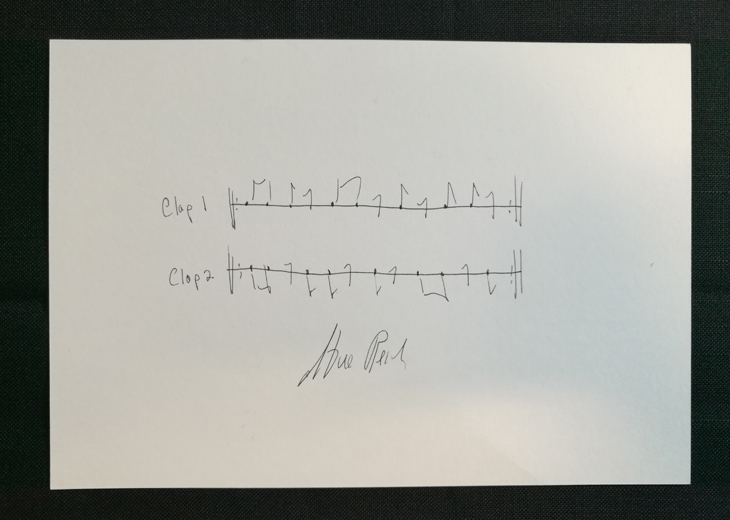 Masterful Minimalism
Signed Steve Reich bundle of prizes and complimentary tickets
The perfect item for a Reich super-fan! This prize includes:
A handwritten and signed A5-sized postcard

of the Clapping Music score

A signed CD of Reich's Daniel Variations and Variations for Vibes, Pianos & Strings
A pair of tickets for the London Sinfonietta's all-Reich performance, including Music for 18 Musicians and Runner at the Royal Festival Hall on 12 February 2019

An invitation to an interval drinks reception at the above concert.
With grateful thanks to Steve Reich
Suggested opening bid - £500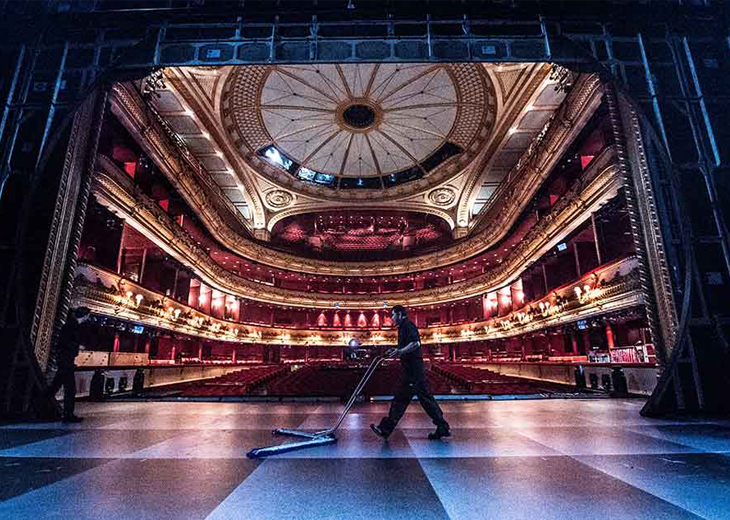 Behind the Scenes at the Royal Opera House
A guided backstage tour
Over 250 years of operatic history fill the walls of this iconic building – and here is your chance to explore its hidden passages, costumes, props and sets. This exclusive backstage tour for you and three guests is led by Marina Jones, Head of Trusts and Foundations at ROH. An unmissable opportunity for any opera fan!
Kindly donated by Régis Cochefert
Suggested opening bid - £250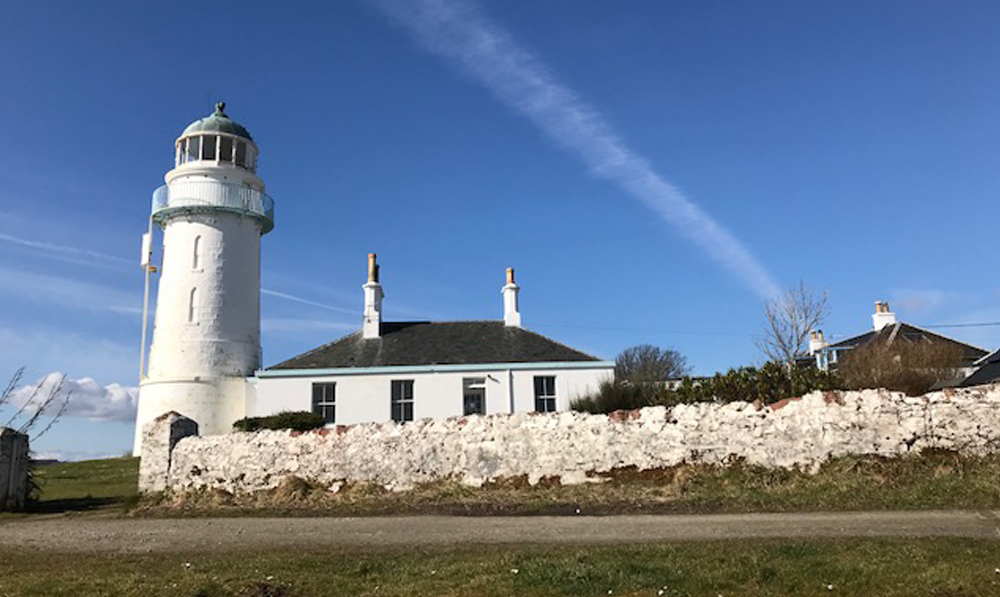 Scottish Lighthouse Stay
Whisk yourself to Scotland for an unforgettable holiday
A one-off opportunity to enjoy a long weekend break in a working Scottish lighthouse-keeper's cottage. Up to two couples will be hosted, entertained and spoiled as guests in this unique private residence, on a relaxed four-day retreat. Situated in an idyllic spot on the edge of the highlands, there are wonderful walks and spectacular drives to explore all around.  Just an hour from Glasgow, the lighthouse sits on a promontory with the sea on three sides, to east, south and west. Spectacular views across the water and breath-taking colours in changing skies offer a haven of peace. A spiritual getaway and holiday like no other!
Kindly donated by Penny Jonas
Reserve - £1,500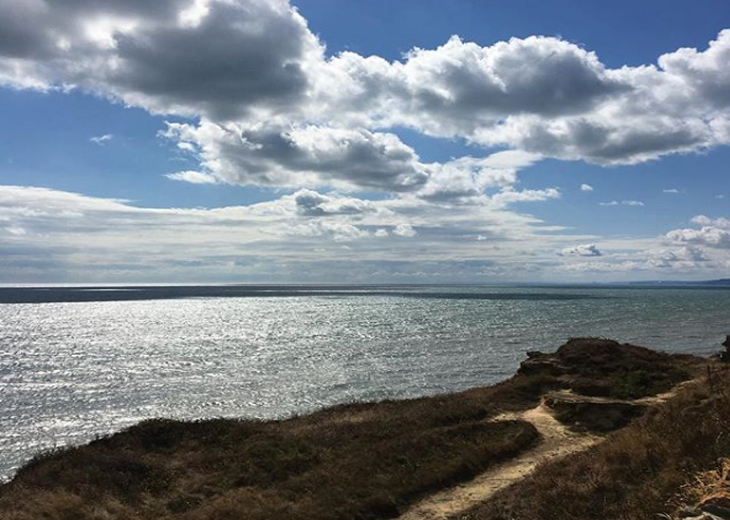 Dorset Getaway
Enjoy the wonders of the seaside with this weekend break
The Seaside Boarding House (www.theseasideboardinghouse.com) is a hotel and restaurant in Dorset, perched on the cliff above Chesil Beach and looking out over the English Channel. Modern styles of food and facilities combine with traditional courtesies and service to make any stay a treat. The prize includes two nights of choice plus a dinner with wine for a lucky couple.
Kindly donated by Criona and Tony Mackintosh
Reserve - £1,000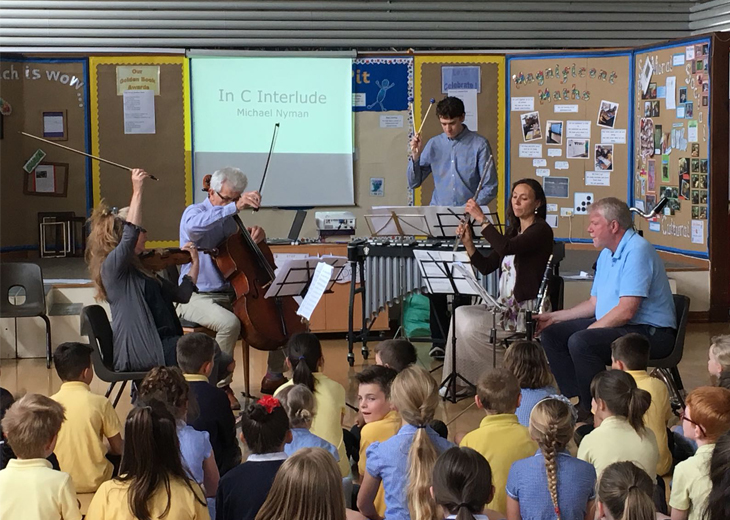 Support Sound Out
Enable school children to enjoy and learn about music
Sound Out is the London Sinfonietta's flagship education programme, costing in excess of £10,000 per year. Reaching more than 2,500 school pupils annually, we help young people to understand, create and perform. As music is increasingly side-lined in schools, there has never been a more important time to ensure that future generations are inspired by the power of musical participation. Your donation will help us to make the following difference:
£100 could fund twenty children to attend a Sound Out concert

£250 could enable a composer to lead a creative workshop in a school

£500 could support a youth orchestra coaching session

£1,000 could allow a teacher training course to be presented
All donors will receive a pair of VIP tickets to the Sound Out culmination concert at the Queen Elizabeth Hall on 25 March 2019 – and witness music education in action!
All donations welcome - £100-£1,000
Money raised from the the silent auction will go to support the work of Sinfonietta Productions Ltd. Registered Charity Number 255095