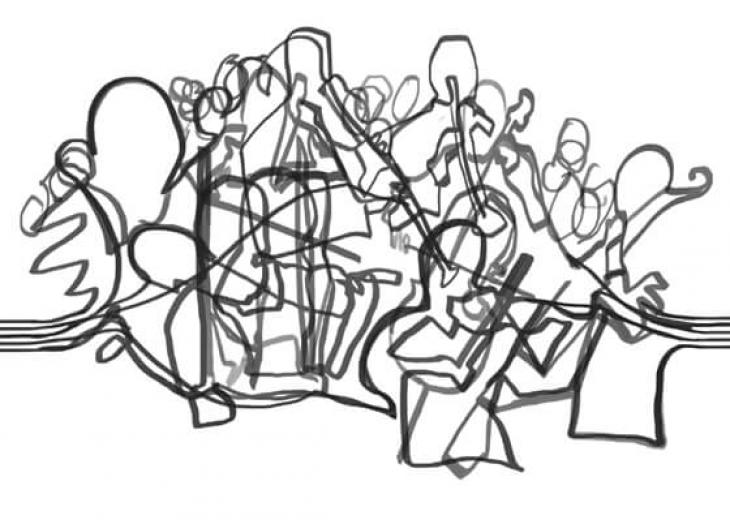 CONNECT: THE AUDIENCE AS ARTIST
CONNECT is our strand of work that seeks to redefine the relationship between audience, composer and artist. 
Two ground-breaking commissions by Christian Mason and Huang Ruo gave audiences at our CONNECT concert the chance to perform world premieres alongside the London Sinfonietta, with no musical experience needed: glass bottles, baoding balls, tin foil, harmonicas and whispers were their instruments.
The initiative was supported by ART MENTOR FOUNDATION LUCERNE in collaboration with four leading ensembles who premiered the works across Europe through autumn 2016: London Sinfonietta, Ensemble Modern, Asko|Schönberg and Remix Ensemble Casa da Música.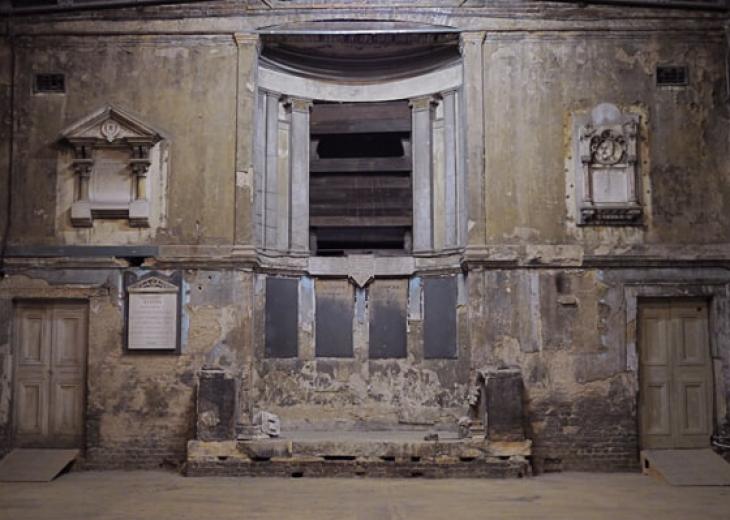 CO-CURATE
Co-Curate was an online platform through which contemporary art could be inspired and made by its audience, developed through a collaboration between the London Sinfonietta and Kingston University, supported by a Creative Works Voucher. 

Our audience could upload their own sound, words, still or moving images in response to a brief set by composer Samantha Fernando. These submissions were presented as a multimedia performance at the Asylum Chapel in Peckham on Monday 22 June 2015, interwoven with a new commission for solo cello.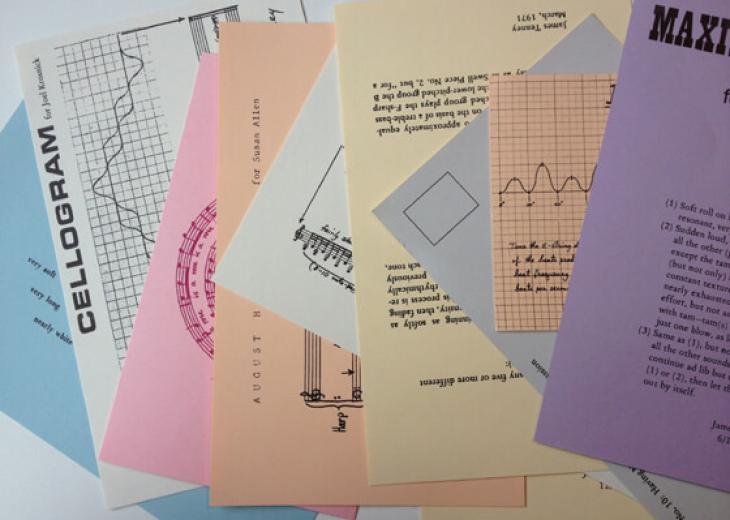 RSVP
This unique project invited people to submit a short piece of music to us on the back of a postcard. It was open to everyone - all we asked was that the piece was original and innovative, and could fit on a side of A6. This project gave audiences the chance to hear their own musical ideas brought to reality in performance by the London Sinfonietta. We performed a selection of our favourite submissions alongside some of composer James Tenney's Postal Pieces at Kings Place Festival on 15 September 2013. 
Postal Pieces was composed by pioneering music theorist James Tenney for his friends. A set of ten postcards, each contains a piece of experimental music designed to explore the relationship between form and perception. Find out more about Postal Pieces here.
 
RIPPLES AND ROOTS: RUSHMOOR STORIES

We collaborated with electronic musician Scanner to create Ripples and Roots; an original piece of new music inspired by the stories and musical memories of Rushmoor residents in Southampton.
The project culminated in a series of live performances and a CD release. The collaboration brought together local residents of different backgrounds, with varied relationships to the area, including residents with multi-generational roots and local Nepalese and military communities. The piece features material created from the musical memories of Rushmoor residents, interpreted and arranged by the London Sinfonietta and Scanner alongside sound bites of participants. A first performance of the piece was given at the Summer Festival in Aldershot on 3 August 2014, followed by the CD launch event at Aldershot Military Museum on 9 November 2014.
Listen to Ripples and Roots: Rushmoor Stories below