In the cavernous warehouse space of The Printworks, Tansy Davies and Nick Drake's new music theatre work Cave, follows a grieving man in his quest for survival in a devastated world.
Desperate to connect one last time with his daughter, he enters a dark cave, triggering a journey into an underworld of spirits. Tansy Davies' music often combines elements of rock and funk with those of contemporary classical music, and this latest project furthers her successful collaboration with librettist Nick Drake following their opera Between Worlds (2015).
Cave is produced by the London Sinfonietta in association with the Royal Opera.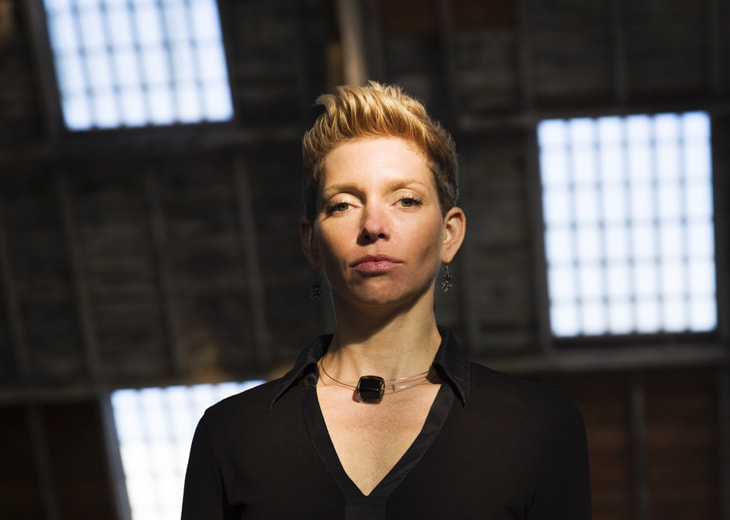 Tansy Davies studied at the Guildhall School of Music & Drama and Royal Holloway. Her work has found an accommodation between the worlds of the avant-garde and experimental rock, between - in the words of one critic - Xenakis and Prince. neon (2004) has become for many Davies's signature work, with its gritty, sleazy sounds and pounding rhythms. The recipient of a 2009 Paul Hamelin Award, Davies has been commissioned by numerous world class ensembles and orchestras, including the London Sinfonietta, the CBSO Youth Orchestra, the City of London Sinfonia, BIT 20, BCMG, and a large-scale work for the BBC Symphony Orchestra, Wild Card, for the Proms in 2010.
In 2011 Davies's Christmas Eve, was performed at the Festival of Nine Lessons and Carols in King's College Cambridge and broadcast worldwide. 2012 saw the premiere of Davies's piano concerto, Nature, by Huw Watkins and the BCMG under Oliver Knussen, and the release of her second commercial CD, spine, on the NMC label. Davies's first opera, Between Worlds, was premiered by English National Opera in 2015. Listed in the Evening Standard's Progress 1000 of the UK's most influential people of 2015, Davies's current projects include a large-scale work for symphony orchestra.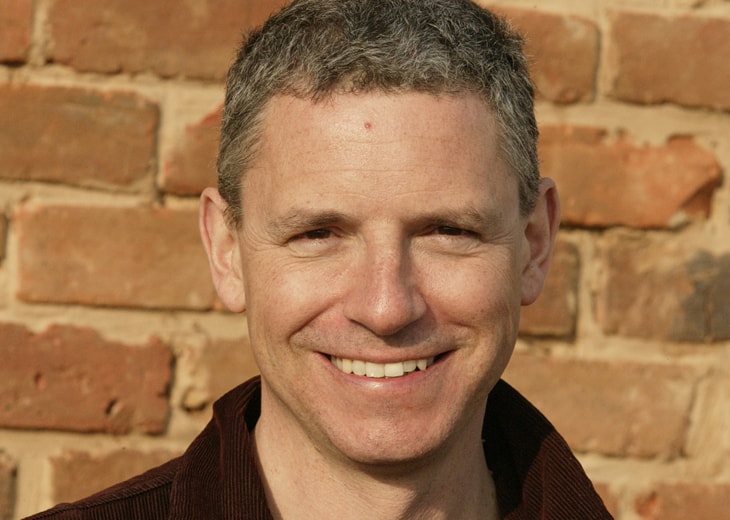 Nick Drake is a poet, screenwriter, and playwright.
The Man in the White Suit (Bloodaxe Books, 1999), won the Waterstones/Forward Prize for Best First Collection. From The Word Go (Bloodaxe Books 2008) was followed by The Farewell Glacier (Bloodaxe Books, 2012), a collection which grew out of a voyage in the Arctic. The poems were recorded for High Arctic, an installation by United Visual Artists at the National Maritime Museum. His poem Message from the Unseen World (2016) was commissioned for a permanent public artwork of the same name in London, by UVA, dedicated to Alan Turing.
His screenplay for Romulus My Father was shortlisted for Best Adapted Screenplay, and the film won Best Film at the Australian Film Institute Awards.
Theatre works include: All the Angels; Handel and the First Messiah (Globe Theatre, London, 2016/7), published by Faber. Libretto for the opera Between Worlds, composer Tansy Davies, directed by Deborah Warner (ENO/Barbican, 2015). To Reach the Clouds (Nottingham Playhouse). Success (Faber) for NT Connections, at the Oliver Theatre and around the UK.
Listen to our Cave podcast
Featuring interviews with Tansy Davies, Nick Drake and tenor Mark Padmore.
London Sinfonietta would like to thank Mark & Grace Benson, Ariane Bankes, Susan Costello, Tony & Criona Mackintosh, Walter Marlowe, Robert McFarland, Allie & Patrick Morrison, Ruth Rattenbury, Tessa Solomon, Fay Sweet, Mark Thomas and Estela Welldon for their generous support of this production.