George Lewis's new piece The Deformation of Mastery will be premiered by the London Sinfonietta as part of our 2021/22 season.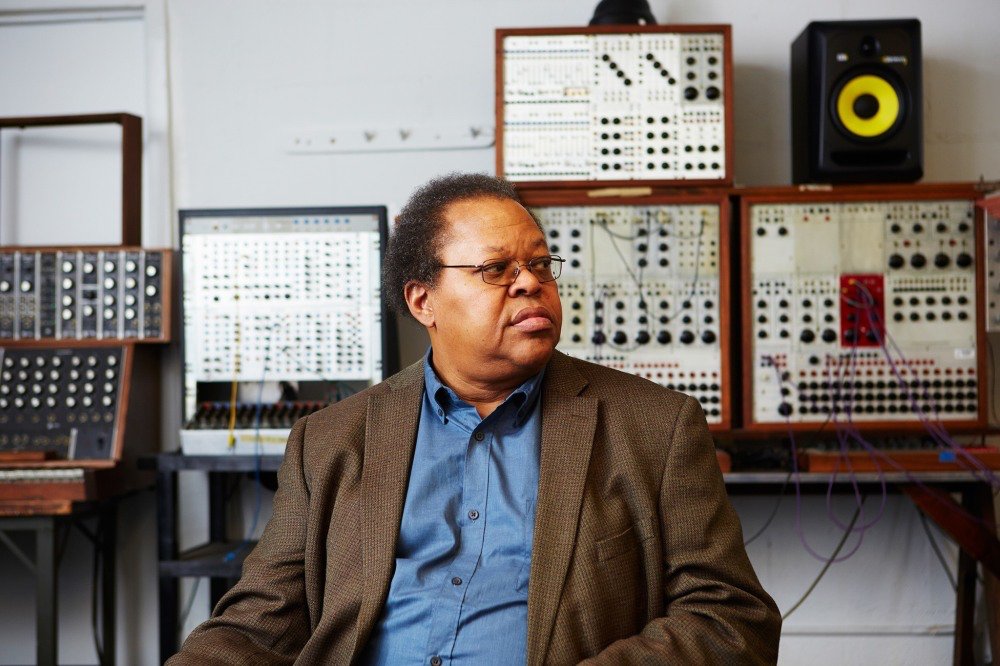 The London Sinfonietta is pleased to be commissioning a new work for ensemble by composer George Lewis, which will be premiered as part of our 2021/22 season.
The Deformation of Mastery follows George's previous commission from the ensemble, Tales of the Traveller, which premiered during the ensemble's residency at the Coronet Theatre in April 2016.
Find out more
More about George Lewis
George E. Lewis is the Edwin H. Case Professor of American Music at Columbia University. A Fellow of the American Academy of Arts and Sciences and a Corresponding Fellow of the British Academy, Lewis's other honors include a MacArthur Genius Award (2002), a Guggenheim Fellowship (2015), a United States Artists Walker Fellowship (2011), an Alpert Award in the Arts (1999), and fellowships from the National Endowment for the Arts. Most recently Prof. Lewis received an honorary doctorate from Harvard University and became a member of the American Academy of Arts and Letters (2018).
Lewis studied composition with Muhal Richard Abrams at the AACM School of Music, and trombone with Dean Hey. A member of the Association for the Advancement of Creative Musicians (AACM) since 1971, Lewis's work in electronic and computer music, computer-based multimedia installations, and notated and improvisative forms is documented on more than 150 recordings. His work has been presented by the BBC Scottish Symphony Orchestra, London Philharmonia Orchestra, Radio-Sinfonieorchester Stuttgart, Mivos Quartet, Boston Modern Orchestra Project, London Sinfonietta, Spektral Quartet, Talea Ensemble, Dinosaur Annex, Ensemble Pamplemousse, Wet Ink, Ensemble Erik Satie, Eco Ensemble, and others, with commissions from American Composers Orchestra, International Contemporary Ensemble, Harvestworks, Ensemble Either/Or, Orkestra Futura, Turning Point Ensemble, San Francisco Contemporary Music Players, 2010 Vancouver Cultural Olympiad, IRCAM, Glasgow Improvisers Orchestra, and others. Prof. Lewis has recently completed a composition for the International Contemporary Ensemble (ICE) which was performed at the Banff Centre on 29 June 2018, and he is currently working on a piece for the Los Angeles Philharmonic that will be premiered in 2019. He also has new works being premiered by loadbang and the Ensemble Intercontemporain in 2019.
This commission is kindly supported by Nicholas Hodgson.
Support this commission
Help us to do what we do best. From as little as £100 per year, you can help make new music happen and support the creation of this new work.