On Sunday 5 March the London Sinfonietta headed to the Southbank Centre's Queen Elizabeth Hall to pay tribute to our relationship with the late, great composer Sir Harrison Birtwistle. It was an exhilarating and moving concert, a showcase of Birtwistle's enormous, varied and mysterious ingenuity. 
A poignant occasion that showcased both the excoriating power and tranquillity of Birtwistle's music.

"

The Guardian
Duet 1 (The Message)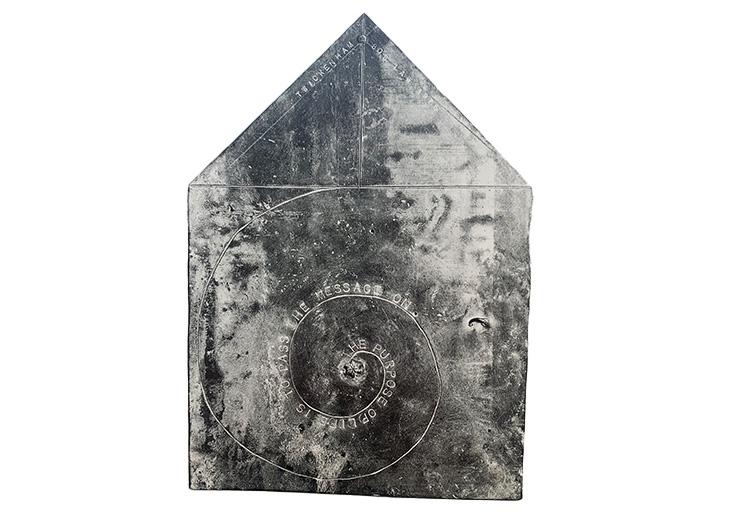 "The purpose of life is to pass the message on": so reads the inscription on an art work by Bob Law, the inspiration for The Message, the duet which opened our concert. This piece was written by Sir Harrison Birtwistle for the London Sinfonietta in 2008 as a 'birthday card' for their 40th-anniversary concert.
Passing on the message is what occupied the creative life of Sir Harrison Birtwistle, and it is also what animates the artistry of the London Sinfonietta, whose advocacy of the composer's creativity continues to fascinate listeners.

"

Bachtrack
Virelai (Sus une fontayne)
The second piece in the programme, Virelai (Sus une fontayne), was also written for the London Sinfonietta, who first performed the piece in 2008 at the Turin Conservatoire. An arrangement of a 14th-century vocal piece Sus en Fontayne, a small ensemble of London Sinfonietta players mesmerisingly performed Birtwistle's alternating refrains and stanzas. 
Another London Sinfonietta commission closed the first half of the concert. The striking Verses for Ensembles (1969) constructs enormous tension through its ritualistic visual and musical elements. 
As forceful and adamantine an account of its challenges as I've ever heard. It was as if Stonehenge had been put on the move and set to music.

"

The Times
In the second half of the concert, the London Sinfonietta welcomed players from the Royal Academy of Music's Manson Ensemble. Once a season we work with performers from the Academy as part of their professional Side by Side projects. These projects function as artistic work placements, giving students the experience of rehearsing and performing alongside world-class musicians and ensembles. 
In The Fields of Sorrow we also welcomed the brilliant Londinium choir and RAM sopranos Abigail Sinclair and Lisa Dafydd.
A reminder that when not bending our ears, Birtwistle can also touch our hearts.

"

The Telegraph
In the final piece of the programme, In Broken Images, the instrument families (strings, wind and brass, and percussion) face each other in rows, creating an antiphonal effect reminiscent of Gabrieli. 
Watch our recording from 2012
Photography by Sisi Burn