July has been a busy month!
Photos and reactions: Illusions by Philip Venables and David Hoyle
On Sunday 2nd and Sunday 9th of July we proudly performed Hoyle and Venebles provocative masterpiece 'Illusions'. The music was conducted by Richard Baker and tackled themes of power, greed, emotion and sexuality.
A brilliant, extreme work that grips like a vice and won't let go The Guardian on London Sinfonietta's world premiere of Illusions, 2015
Composition workshops in Wales
In July we had the privilege of working with the incredibly talented pupils at 5 Willow Class in Rhyl. Using xylophones we created music based on number lines and the music of Estonian composer Arvo Pärt. At the end of the workshop, we played 'Don't Worry, Be Happy'!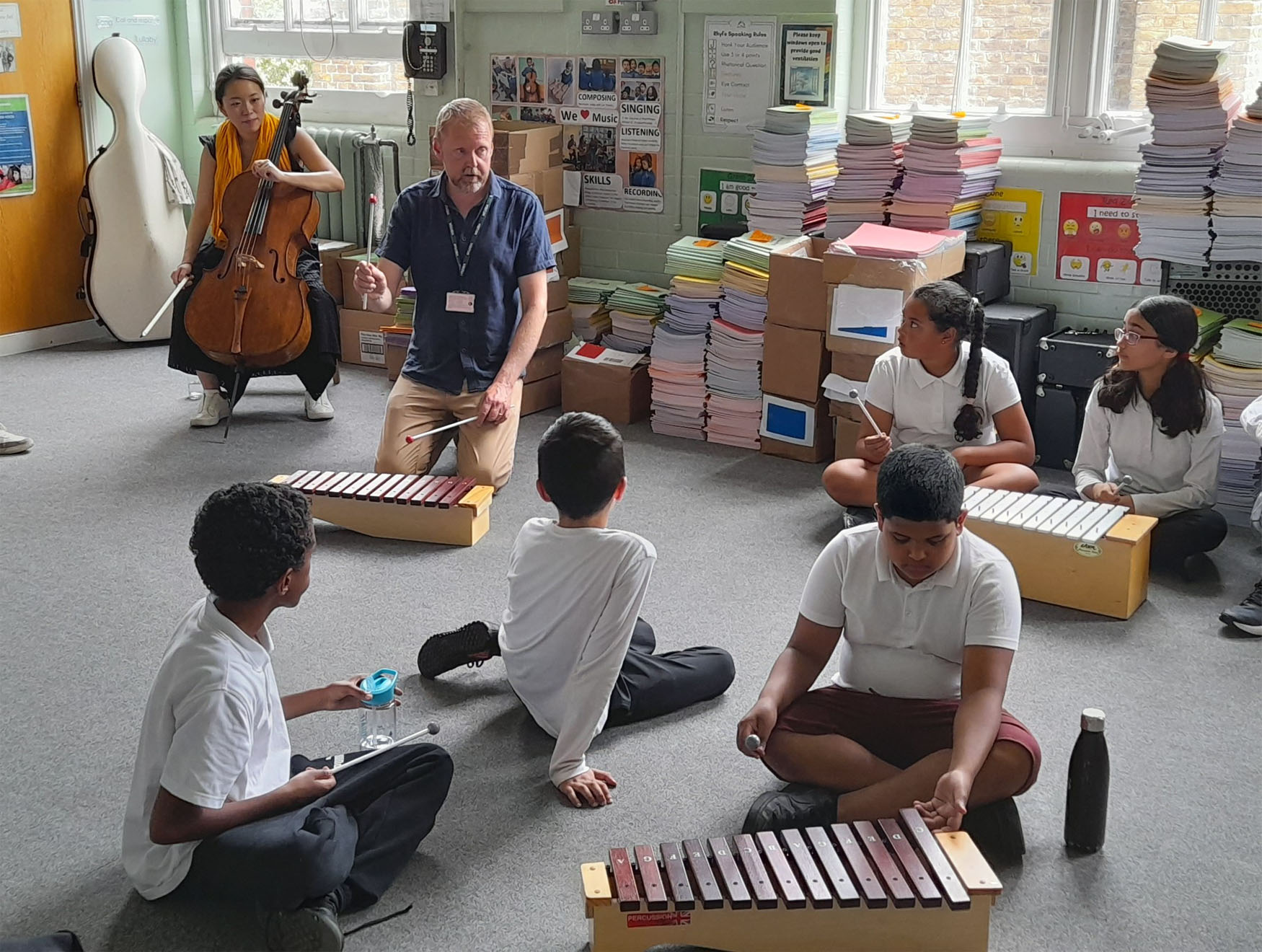 Video Release: Violin Phase by Steve Reich
We love the music of Steve Reich and so it was a joy to record this film version of Violin Phase for YouTube. In the film, London Sinfonietta Principal Violin Jonathan Morton performs all the parts. The white-shirted Jonathan is the part that is normally played live against the pre-recorded tape parts which are themselves represented by Jonathan in the black shirt. The moments of violin phasing are marked by the chromatic colour field around the musician.
"It is the most satisfactory version that I've ever heard and seen" Steve Reich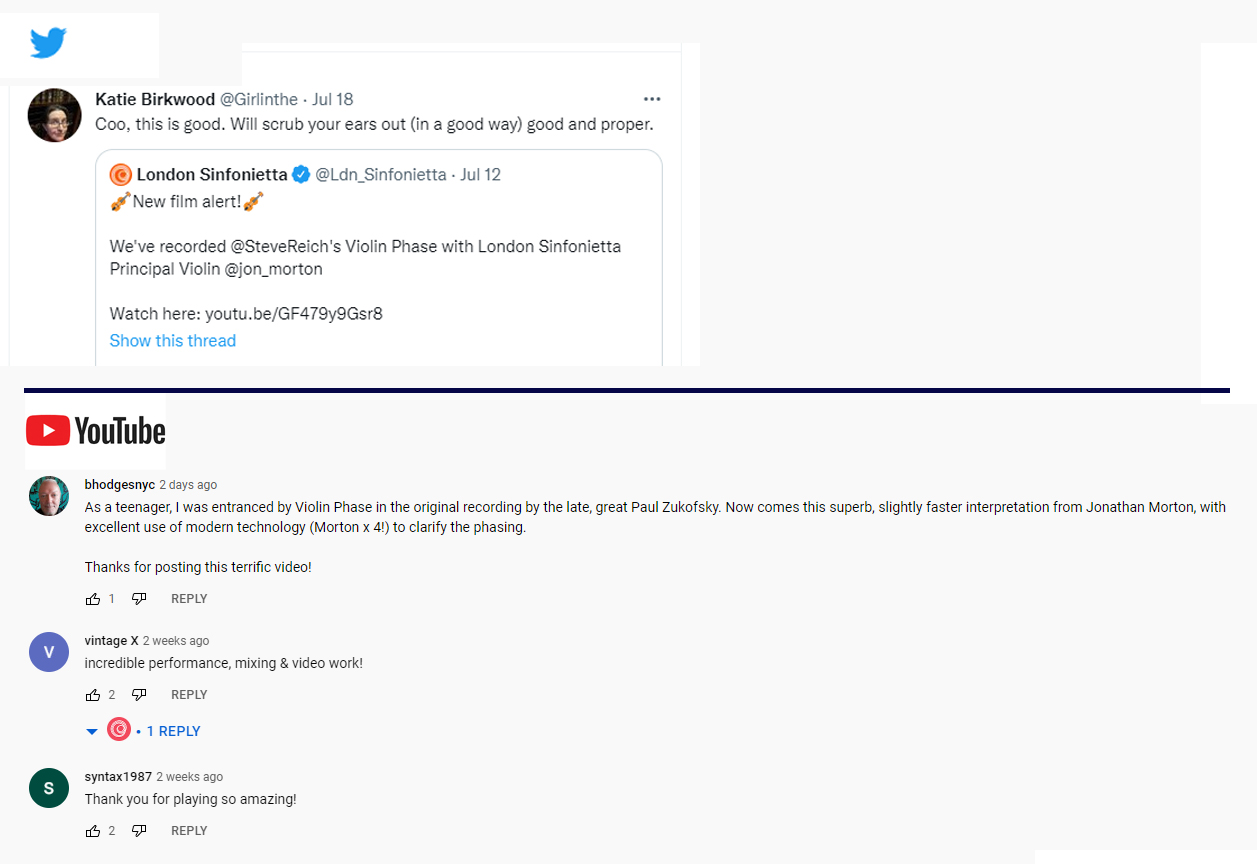 London Sinfonietta Academy 
Each year we host London Sinfonietta Academy, a week-long course for promising young artists. This year's course involved side-by-side coaching and a conducting workshop led by mentor Sian Edwards among other benefits. The course culminated with a concert at 'Grand Junction', the beautiful St Mary Magdalene's church. We are so proud of the achievements of all the participants and look forward to working with them again throughout their professional music careers.
Untold Stories: ANIL SOOD 
On Friday 22 July we premiered the film 'Untold Stories: ANIL SOOD' at The Stage Door in Southampton. The film is the latest in our new Untold Stories series. ANIL SOOD by Alys Scott-Hawkins (accompanied by Benjamin Oliver's score A-Listers), tells the story of Southampton local Anil Sood. Anil is well-known in Southampton for running a dance music record shop and drum'n'bass events in the 1990s and 2000s. Through an interview, Anil tells the stories of highs and lows; most recently having to close his latest business during the pandemic. The film brings together Benjamin's piece, archive material, interview footage and animation to interpret Anil's story.