We're thrilled to announce that our Writing the Future scheme is well underway, welcoming four young composers to the London Sinfonietta family for two years of collaboration and music-making with the ensemble. Read on to find out why they wanted to work with the London Sinfonietta, what inspires them, the contents of their coffee tables and more...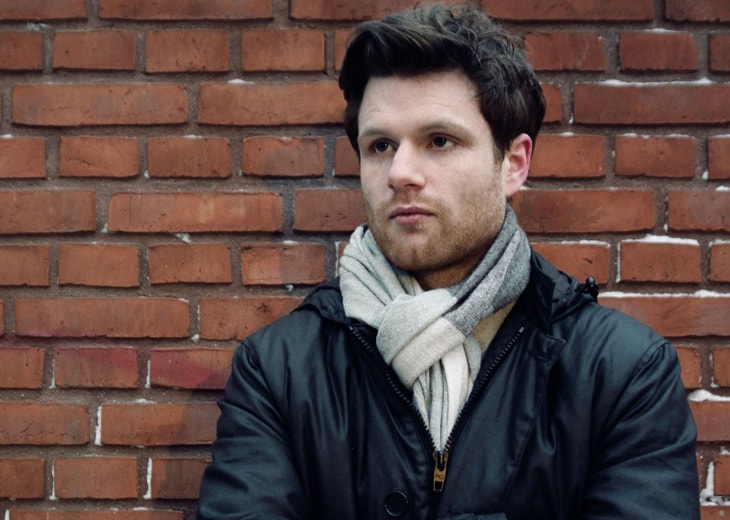 Patrick Brennan 
Patrick studied performance at the Royal College of Music and composition with Julian Anderson and Hans Abrahamsen at the Guildhall School of Music & Drama and the Royal Danish Academy of Music respectively. His music has attracted international attention, with commissions from orchestras and ensembles throughout Europe. 
What was it about the London Sinfonietta's Writing the Future scheme that made you apply?
I've been attending Sinfonietta concerts for years. I went to nearly everything they did back when I first began to think about becoming a composer. I consider it a great honour and a privilege to have this opportunity to work with the group.

What composers or artists inspire you and your music?
Most recently, Beethoven, Paul Klee and Celtic design.

Do you have any advice for young composers?
I recently watched an excellent documentary about Milton Babbitt, in which he said something along the lines of, "nothing gets old as quickly as a new sound". I think that's important and bears repeating.
What music have you been listening to recently?
Beethoven piano sonatas mostly, plus some pieces by another fantastic German composer, Arnulf Hermann.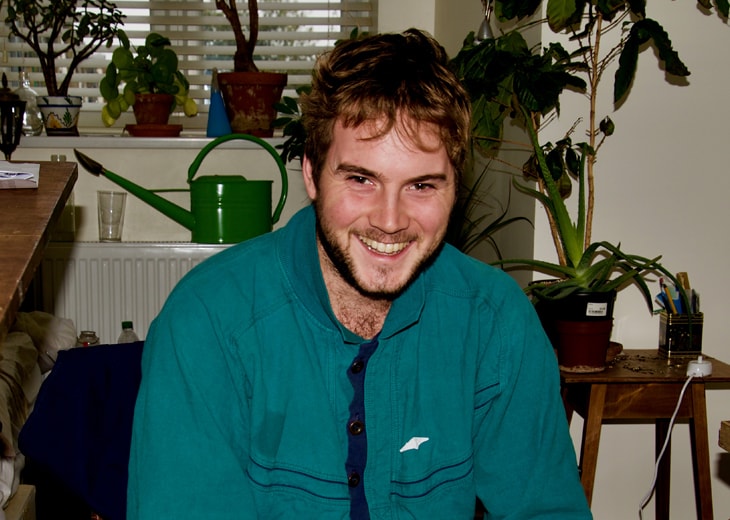 Oliver Leith
Oliver is a London-based composer making acoustic music, electronic music and video. He was the recipient of a British Composer Award in 2016 and of the Royal Philharmonic Composition prize 2014. His work focuses on text, video, theatre and tangible human themes. 
What composers or artists inspire you and your music?
I like most things - at the moment I have a soft spot for Romeo Castellucci and Delia Derbyshire. Also a lot of really quite mundane and authorless things like CCTV. 

Can you describe your compositional style in three words?
Music about people
A favourite London Sinfonietta question – what's on your coffee table right now?
This would be a great place to signal culture, alas – a pot of white undercoat paint, a contract in German that I can't read, a screw driver, a digital tuner, a new postbox, lists of Grand National horses, an almost dead coffee plant, a bottle of nail polish remover and a commemorative mug from my secondary school.
What venues or organisations do you go to to seek new music in London or elsewhere?
A lot of the music I like is on the internet and I work quite strange hours so most things I go out for are friends projects. The young people are doing the fun gigs – an assembly, 840, Kammer Klang, XY, Bastard Assignments, LCMF, City Uni Music etc. Musician-wise, George Barton and Siwan Rhys are a brilliant duo doing great work and all. Art organisations such as Art Angel also do fine collaborations with music. I think the scene is nice and friendly at the moment, it is a good time to be making and listening.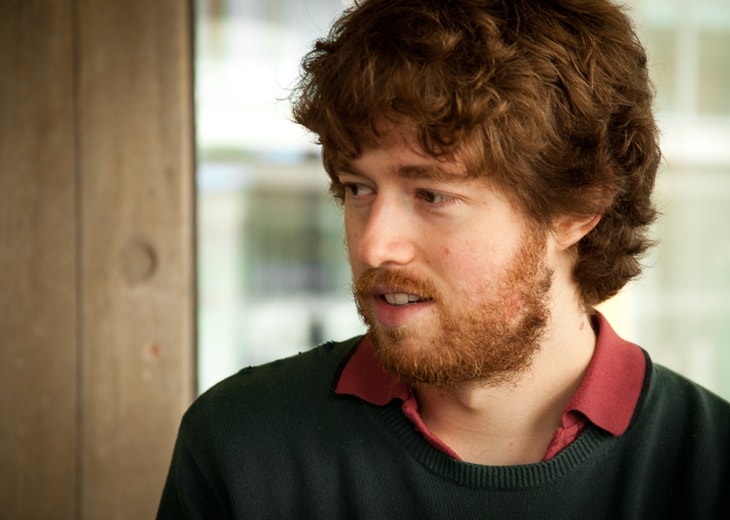 Edward Nesbit
Edward graduated from Cambridge University in 2007 with a first class honours degree in music. He then studied for two years with Julian Anderson at the Guildhall School of Music and Drama, and completed a PhD in Composition at King's College, London, studying with George Benjamin. He is currently Teaching Fellow in Composition at King's College, London, and is Composer in Residence at Queen Mary University of London.
What was it about the writing London Sinfonietta's future Writing the Future scheme that made you apply?
London Sinfonietta is one of the preeminent new music ensembles in the world, so I had no hesitation in applying for the Writing the Future scheme in order to have the chance to become involved with such an exciting group and their virtuosic performers. London Sinfonietta offer the opportunity to write multiple pieces as part of the scheme, and also the chance to become involved in a more holistic way: it is a pleasure, for example, to attend rehearsals and concerts in the Sinfonietta's 50th anniversary season.
What composers of the 20th-21st century contemporary classical genre inspire or motivate you?
The composers whose music is closest to my own include George Benjamin and Julian Anderson, whose music continues to be a major source of inspiration to me, both on a technical and an aesthetic level.There are also a number of composers whose music is less obviously related to my own whom I regard as significant influences. Sibelius, for example, is my favourite composer and, although you perhaps wouldn't hear his influence overtly in my music, there are aspects of his music, above all the extreme harmonic stasis, that have shaped the way I write.  Most recently, I have become interested in the music of Howard Skempton. Skempton's music is radically different from my own, which I hope means I can borrow ideas from his music without ever being in danger of simply copying it.
A favourite London Sinfonietta question – can you tell us what's on your coffee table right now?
Pretty much every available space in my flat has piles of books and scores on the verge of toppling over, but the coffee table is quite mundane - bowls of unused foreign coins, the TV remote, Christmas cards...there also appears to be a small-to-medium-sized rock there which I guess must have had some significance at some point.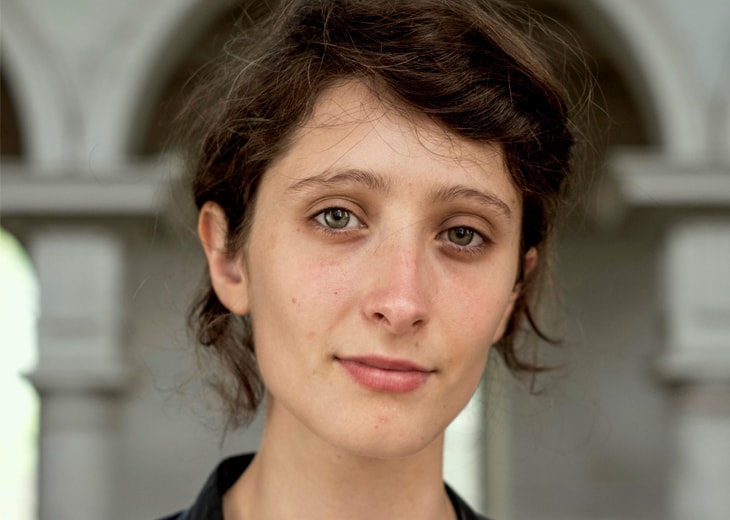 Josephine Stephenson
Josephine is a Franco-British composer and performer based in London. Her music has been commissioned by the BBC, Radio France, Spitalfields Music and Nonclassical among others and has appeared at the BBC Proms, Bristol Proms, the Festival Lyrique d'Aix-en-Provence, Spitalfields Festival and Aldeburgh Festival, and broadcast on BBC Radio 3, BBC 6 Music and France Musique. 
What was it about the London Sinfonietta's future Writing the Future scheme that made you apply?
I've always been a great fan of the Sinfonietta's and everything they do ever since I became aware of them in my late teens, so I was always going to jump on any opportunity to work with them. However the scheme is far more than that, offering a long-lasting relationship and ongoing support, really inviting us into the family for a couple of years, and that is really invaluable – I couldn't let my chance pass by. 
What composers or artists inspire you and your music?
In general, and that applies to visual arts and writing as well as music, I find myself drawn to things which are simple or easily approachable on the outside, but with some sort of strong underlying complexity. I'm inspired by really different things from one day to the next, but composers I'll always go back to are Renaissance composers like Sheppard and Victoria, Bach, Webern, Lutoslawski, Ligeti, Feldman. And like a lot of people my age I also have a nostalgic love of popular music that was made before my time: 60s and 70s rock and folk, 80s pop, 90s electronica. 
Can you describe your compositional style in three words?
ring, wring... sing
Do you have any advice for young composers?
This will sound obvious and cliché but I have to tell myself these things all the time: believe in yourself, stay true to your heart, keep working, be patient, take risks.

Writing the Future is supported by Michael & Patricia McLaren-Turner, Jerwood Arts, The Boltini Trust and PRS for Music Foundation.